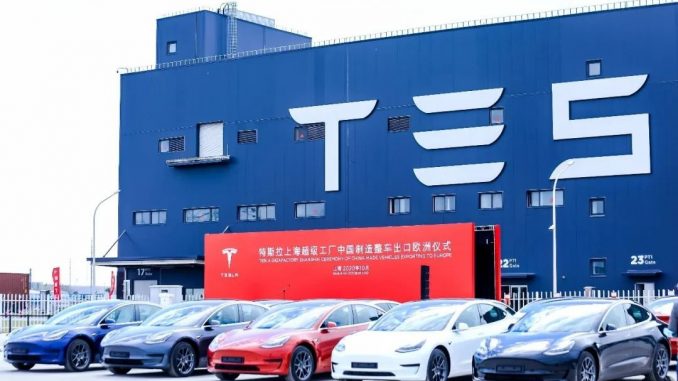 Yesterday it was reported that Tesla was seeing a significant drop in demand in China. Citing a single unnamed source, The Information said Tesla's net orders in the country dropped to 9,800 in May.
The report said that number was a significant drop from April which saw more than 18,000 net orders placed.
Today the story is a little different. According to multiple sources, Tesla China may have had a blockbuster May, both in terms of production and deliveries.
Tesla enthusiast @Ray4Tesla revealed a source told him Giga Shanghai was able to produce 45,000 Model 3 and Model Y vehicles last month. This figure was corroborated by a second source, which told him a more exact number of 44,235 vehicles.
If true, those figures would be matched by equally strong sales. The same sources said Tesla delivered around 20,000 vehicles in May, along with another 25,000 that were exported to other markets.
A second independent source, tesla china analyst on Twitter, backed up the sales numbers by saying the automaker sold 21,800 vehicles in May. This figure was later clarified by the author to exclude exports. That represents an 88% increase from April's sales total of 11,671 units.
Tesla China sold about 21.8k in May. MoM 88%.

— tesla china analyst (@teslashanghai) June 4, 2021
Until confirmed by the China Passenger Car Association (CPCA), these numbers should be taking with a grain of salt. That is especially true for the number of exported cars, which seems to be on the high side.
The automaker's current record was achieved in April with 14,174 exported cars. According to data from Tesla ship tracker Morten Grove, the number of cars being exported has been increasing, but a 10,000 vehicle jumps seems excessive.
It might still be a few days until we get confirmed numbers from the CPCA. They typically release their stats in the second week of the month.