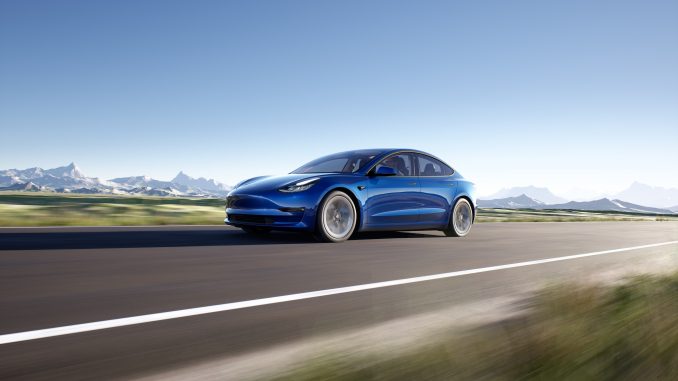 The first week of January is bringing out a number of impressive accomplishments Tesla was able to achieve in 2021.
The latest comes from Switzerland, where the Model 3 was the number one selling car last year, regardless of powertrain.
According to data from Auto Swiss, the electric sedan was the only EV to break into the top 15 selling models in the country, registering 5,074 sales in 12 months.
The next closest competitor was the gas-powered Skoda Octavia, with 4,974 units sold in 2021.
To find the next best-selling EV, you have to go out of the top 15 to see the VW ID.3 with less than half the number of sales last year compared to the Model 3 – 2,419.
From a record 936,000 deliveries around the world, to being the best-selling car brand in Norway, Tesla is quickly shedding any remaining doubt as to its potential for growth in the coming years.
And all of this is being achieved before Giga Texas and Giga Berlin come online, both of which are expected to begin production this month.
@Tesla #Model3 is the number 1 car sold in Switzerland for 2021: all vehicles including ICE and PHEV.
Great job @elonmusk and team
Source: https://t.co/aBUVxDwKxE @slcuervo pic.twitter.com/QJtoogGd6R

— Claudio Ombrella (@ClaudioOmbrella) January 3, 2022