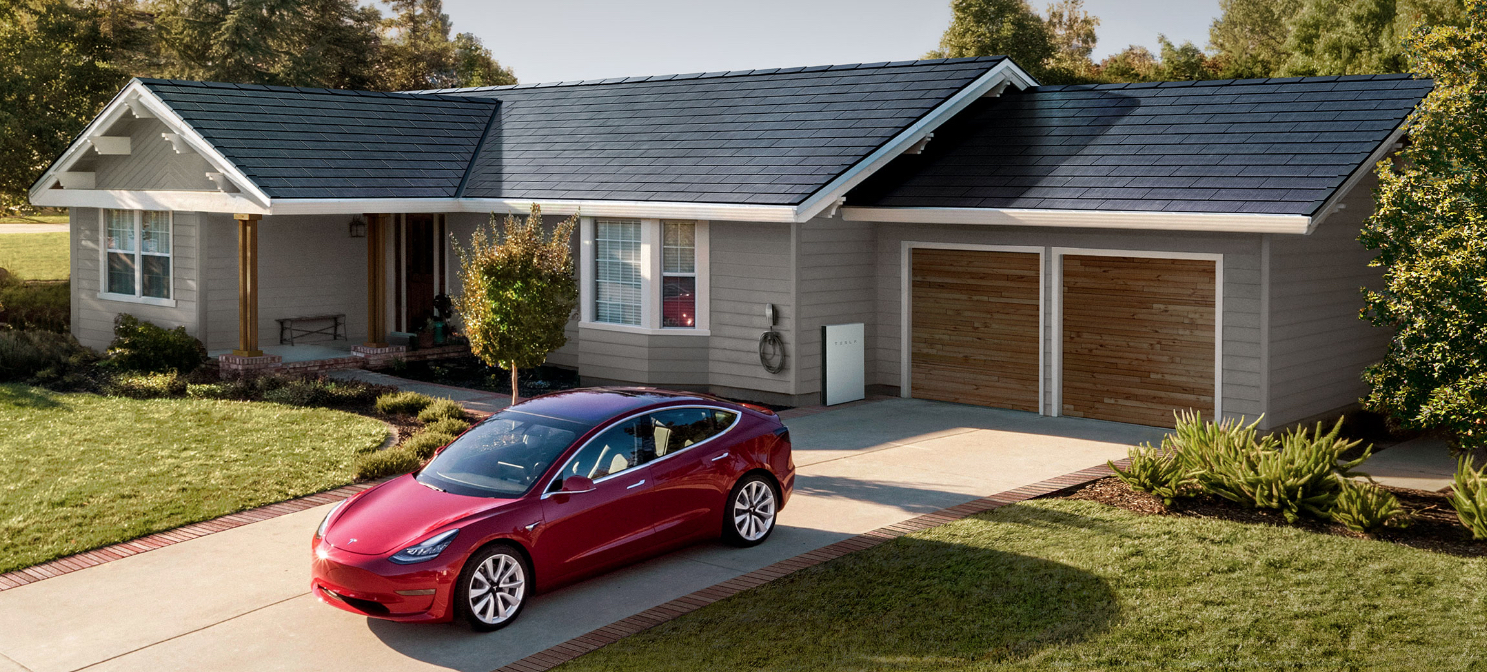 Elon Musk has announced that Tesla's Solar Panels and Solar Roof products will now only be sold with the Powerwall battery storage units. The bundle requirement will begin next week.
Musk made the announcement on Twitter, saying the change would mean the power generated from the sun will feed exclusively into the battery. In turn, this also results in a seamless installation process that will provide backup power in the event of loss of power from your utility provider.
Solar power will feed exclusively to Powerwall. Powerwall will interface only between utility meter & house main breaker panel, enabling super simple install & seamless whole house backup during utility dropouts.

— Elon Musk (@elonmusk) April 22, 2021
This change follows another similar one made by Tesla recently. Without an official announcement, Tesla updated their website to say that Powerwall units are only available with the purchase of solar panels, as noted by FSD beta tester and Tesla enthusiast @WholeMarsBlog.
Powerwall now only available with the purchase of solar panels pic.twitter.com/VjgWjE1fyx

— Whole Mars Catalog (@WholeMarsBlog) April 18, 2021
Canadians are still waiting for the arrival these energy products north of the border. Tesla published a job posting in September last year for a Solar Roof installer in Toronto, indicating it could be happening soon.
Musk also said recently on Twitter that he hopes to have Solar Roof in Canada later this year.