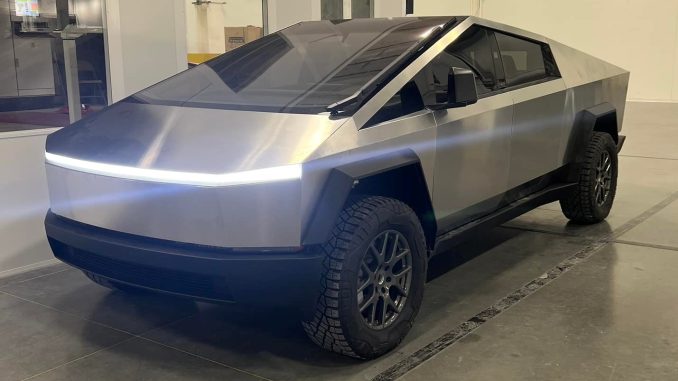 Tesla published their Q4 2022 and full year financial report this afternoon and as is customary the automaker included a number of other tidbits of information in their shareholder deck. One of those was related to Cybertruck production.
As of the most recent update from CEO Elon Musk provided in June 2022, the Cybertruck was slated to begin production in "the middle of next year, roughly 12-months'ish", putting a production start around June 2023. Today Tesla reiterated that timeline saying they "remain on track to begin production later this year at Gigafactory Texas."
In their chart of installed annual vehicle capacity at their various Gigafactories, the Cybertruck is still listed as being in the "tooling" phase, the same status that was provided in their Q3 2022 report in October.
We might get a clearer picture on the Cybertruck production timeline later this afternoon during the live Q&A session during the earnings call. There were some question submitted by investors related to Cybertruck production, but they have fallen down the list slightly and the top voted and shared Cybertruck production related question now sits in 9th place.
Even before this update from Tesla it looked like they were on track to begin production later this year. The company has been publishing job postings for the Cybertruck production line, and been taking delivery of equipment at Giga Texas, like the 9,000 ton Giga Press and Cybertruck moulds.
To help keep drone pilots from keeping track of their progress and possibly capturing a glimpse of the production version of the Cybertruck, Tesla has now covered up the windows by the stamping area of the factory.