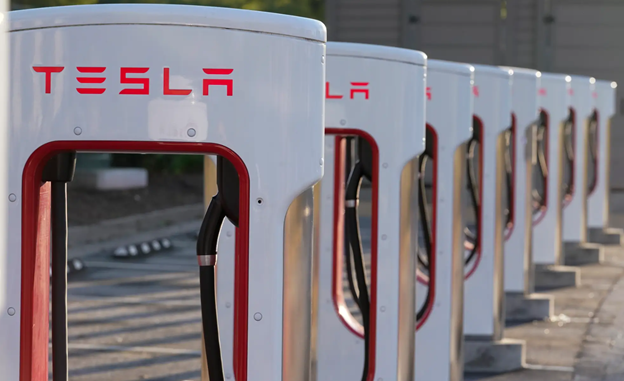 Tesla's largest market in the United States is California, and as a result the Golden State is also home to the largest Supercharger stations.
This month, Tesla has begun permitting for what might become its largest Supercharger outside California in Sutherlin, Oregon.
According to plans submitted to the City of Sutherlin and obtained by Drive Tesla contributor Marco, the new Supercharger station will be built just off Interstate 5 at 116 Clover Leap Loop, with amenities like Taco Bell, Subway, Starbucks, and Dairy Queen nearby.
The majority of the stalls will be Tesla's prefabricated Superchargers with the plans showing they want to use 12 sets with four stalls each (48), making it the largest set of prefabricated Superchargers in the world.
There will also be 3 additional ADA (Americans with Disabilities Act) reserved stalls, for a total of 51 stalls.
While it will be the largest Supercharger station outside of California once it is completed, it will still be well off the mark of the largest in the US. That title currently belongs to Firebaugh, but will soon be overtaken by the Harris Ranch Supercharger, which is currently undergoing an expansion to 98 stalls.
It will still be a while until construction begins on the Sutherlin Supercharger, as Tesla's Find-Us map says it is scheduled to open sometime in 2023.