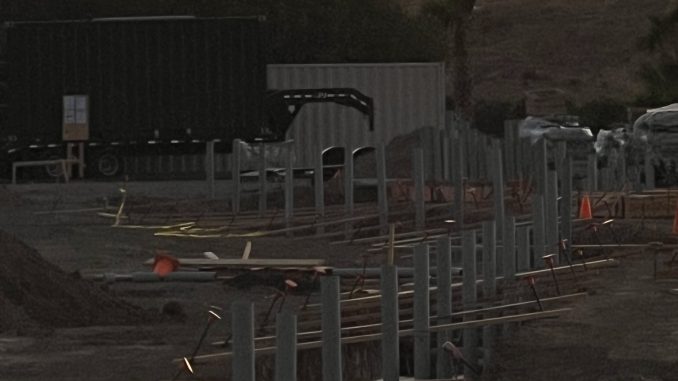 California is about to get the largest Tesla Supercharger station in the world with an expansion to the Harris Range Supercharger.
The Harris Ranch Supercharger station sits on interstate five at around the halfway mark between Los Angeles and the Bay area.
The charger has long been a popular spot for Tesla vehicles to stop and charge along the 380-mile route.
In fact, Harris Ranch was the first ever site for a Tesla Supercharger. It was also home to one of Tesla's short-lived battery swap stops.
However, as it is so busy, the 18 Supercharger stalls are often filled, leading to a line-up.
In response, Tesla is expanding the Supercharger, not by a couple of stalls but by 80 stalls.
The new Harris Ranch Supercharger will have a total of 98 charging stalls. This makes it the world's largest Supercharger.
Construction started earlier this week on the $1.3 million-dollar expansion, and Tesla will wrap it up in a few months.
Many also expect Harris Ranch to be home to Megachargers for the Tesla Semi in the near future. The site is a popular spot for truckers and has one of the larger truck parking lots in the region.
However, the pictures of the current expansion do not suggest they are installing anything other than Superchargers at the moment.
You can check out some of the photos of the site down below.
The world's largest Supercharger is now under construction!!

80 stalls are being added at Harris Ranch for a grand total of 98. Total value of construction is around $1.3M

Photos by @attathomeguy pic.twitter.com/9IkM4m2ewu

— MarcoRP (@MarcoRPTesla) April 23, 2022