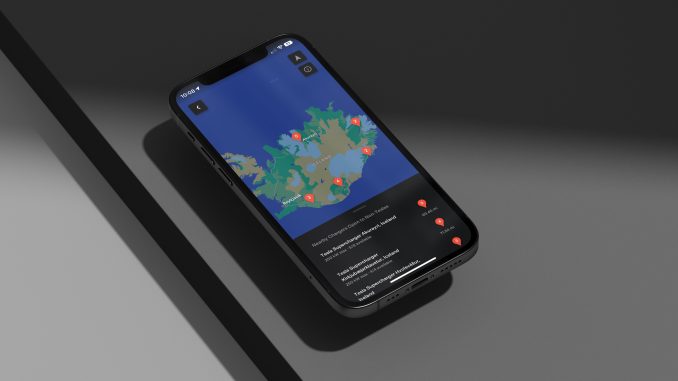 Tesla has expanded its Non-Tesla Supercharger pilot program to Iceland, allowing owners of other electric vehicles (EVs) plug in at five different Supercharger stations around the country.
The Tesla Charging team announced the expansion of the program on Twitter, saying non-Tesla owners can set up an account and use the Tesla mobile app to be able to use the network.
Non-Tesla vehicles can now charge at select Superchargers in Iceland via the Tesla app. Learn more at https://t.co/zObpFM4li1 pic.twitter.com/vdxat9Oo9U

— Tesla Charging (@TeslaCharging) September 14, 2022
There are currently eight Supercharger stations in Iceland, but only five of the stations are open to non-Tesla vehicles. The participating Superchargers include those in Akureyri, Egilsstaðir, Höfn, Kirkjubæjarklaustur, and Hvolsvöllur.
The Superchargers excluded are in Fossvogur, Vatnagardar, and Staðarskáli.
Since launching last year, the pilot program has expanded quickly and Superchargers are no longer exclusive to Tesla owners in 14 different countries.
France
The Netherlands
Norway
UK
Spain
Sweden
Belgium
Austria
Denmark
Finland
Germany
Luxembourg
Switzerland
Iceland
We are still waiting for when the Supercharger network will open to other EVs in North America. According to documentation from The White House, that should happen before the end of the year.
As we have previously reported, Tesla will add CCS adapters at select stations in the US, instead of making non-Tesla owners purchase an adapter at their own expense.
Hinting at the expansion happening soon, Tesla accidentally launched Supercharger memberships in the US last month. For the few hours it was visible, a membership was available for just $0.99, indicating it was likely just a placeholder value as the same membership in other non-Tesla Supercharger pilot program areas is around €10.