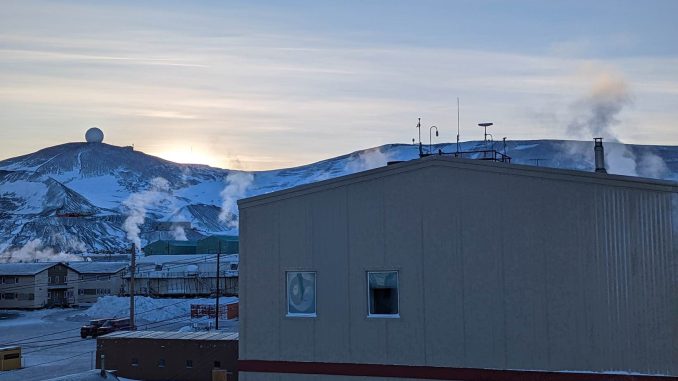 With SpaceX's recent launches to deploy more satellites into polar orbit, Starlink internet service is now available in Antarctica, making the service available on all seven continents.
SpaceX announced the milestone this morning on Twitter, sharing a tween from the National Science Foundation which said their scientists were "over the moon" to have Starlink in Antarctica.
The aerospace company also noted that the connection was possible thanks to "Starlink's space laser network," which enables high-speed connections between distant satellites.
Starlink is now on all seven continents! In such a remote location like Antarctica, this capability is enabled by Starlink's space laser network https://t.co/c9HX0xrX0u

— SpaceX (@SpaceX) September 14, 2022
According to the National Science Foundation, the Starlink terminal has been installed at McMurdo Station, a research station on the south tip of Ross Island (77°51'S, 166°40'E) about 1,360km (850 miles) north of the South Pole.
Dishy McFlatface will be put through its paces as the average temperature at McMurdo Station is -18°C (0°F). In the summer months temperatures can reach as high as 8°C (46°F), but can drop to -50°C (-58°F) in winter.
As noted by SpaceX, Starlink is now available on all seven continents and has been approved for use in over 40 countries. It is also available at sea with the launch of Starlink Maritime earlier this year, and Royal Caribbean announcing last month it was adding Starlink to its fleet of cruise ships.
With its rapid growth since launching beta testing, SpaceX has been able to reduce the hardware and monthly costs in many major markets, some by as much as 50% or more.