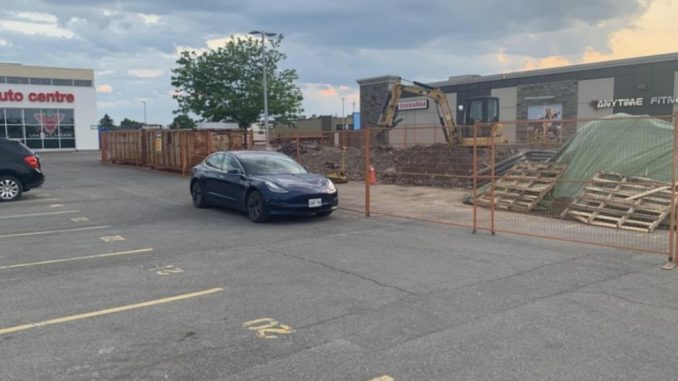 Tesla has started construction of a new Supercharger in Kemptville, Ontario.
As we first reported earlier this year, the Kemptville Supercharger is located at the Canadian Tire in Colonnade Plaza (311 Ryans Well Dr). A member of the Tesla Owners of Ottawa Facebook group (via TMC) visited the site this week and discovered some of the ground work has started and several pieces of Tesla equipment are already on site.
Based on the photos it looks like this will be at least an 8 stall Supercharger.
Tesla has moved quickly with the Kemptville Supercharger, having only added it as a proposed location in February.
According to Tesla, the location is slated to open before the end of the month, a timeline which is still possible if they use prefabricated Superchargers.