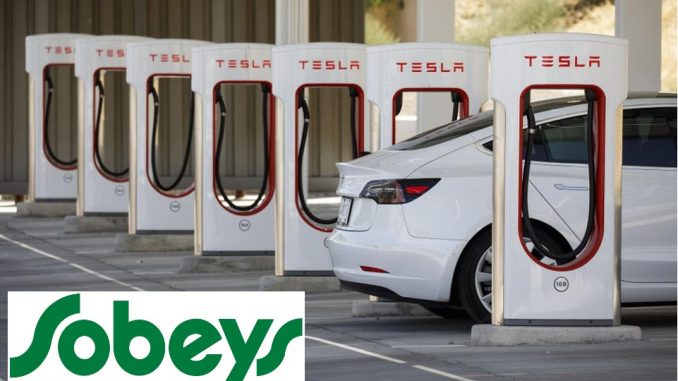 Tesla Supercharger construction in Quebec is getting a boost as the automaker has reportedly teamed up with Sobeys (IGA) to bring more charging stations to the province.
According to a source familiar with the deal, two locations have so far been selected to receive new Superchargers in Quebec, one in Outaouais (Gatineau) and another in Matane on the Gaspé peninsula. The deal could involve numerous other Sobeys (IGA) locations in Quebec, and possibly other provinces as well.
The news of a potential deal with the Canadian food retailer was first hinted at a few months ago. In September the IGA Extra Famille Viau store in Vaudreuil-Dorion, Quebec announced on their Facebook page they were going to be receiving 8 Supercharger stalls. It appears as though IGA spoke out of turn as the posting was deleted soon after the story began making headlines.
There are currently 12 Supercharger stations listed as "coming soon" on Tesla's website. One of those in Terrebonne, in the parking lot of an IGA, has been partially complete for more than a year. Construction first began in May 2019, with the conduit and ground work all completed soon after. Since then, the site has remains unchanged, and looks the same today as it does in this photo from August 2019.