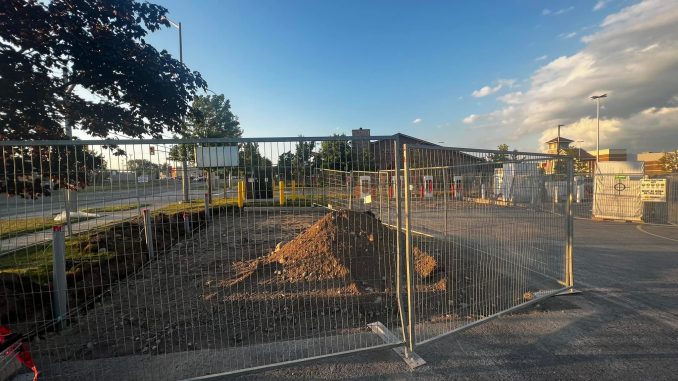 Just under two years after opening the Peterborough Supercharger, Tesla is expanding the location and adding more stalls.
The Peterborough Supercharger opened in August 2020 at the Lansdown Place Shopping Center and currently features 8 V3 Supercharger stalls. Tesla is now adding another four stalls to bring the total number of chargers to twelve.
The expansion was spotted by Alexander Joseph, who posted photos of the construction and Supercharger equipment to the Tesla Model Y Canadian Facebook group. The photos show excavation has been completed and some conduit has already been laid for the underground wiring.
If there was any doubt that this was for additional Superchargers, there are some of the signature Tesla Energy equipment is located behind some construction fencing nearby.
The Peterborough Supercharger is location about 40 minutes north of what will be one of Ontario's newest Supercharger stations in Cobourg.
The Cobourg Supercharger began construction earlier this month at 1125 Elgin Street West near the Mark's clothing store. It will feature 8 V3 Supercharger stalls.