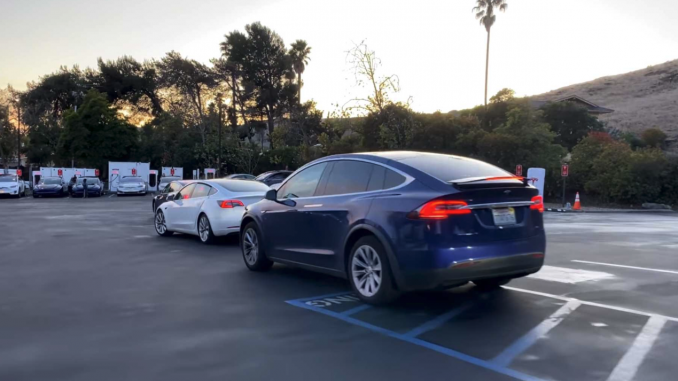 Tesla is trying out a new Supercharger pricing strategy in California, enticing owners to plug in during off-peak hours for a discount.
The new offer was sent to owners through the Tesla mobile app. According to the message, owners who "avoid the rush" and plug in between 7:00pm and 10:00am will save 50% on their charging fees.
The message says the discount applies at all Superchargers in "California's major metro areas."
Tesla going above and beyond to "Keep it Golden" with this inn app notification. pic.twitter.com/7V0tS8uk9K

— The Kilowatts 🚗⚡️ (@klwtts) April 5, 2021
This isn't the first time Tesla has tried to entice owners to charge at off-peak times. In October last year the automaker implemented rates as low as $0.09/kWh between the hours of 9:00pm and 9:00am.
Last year Tesla also implemented tiered time-of-day Supercharger rates at select Supercharger stations in California. Rates were broken down into three different time periods with the cheapest time to charge being outside the hours of 4:00pm to 9:00pm.