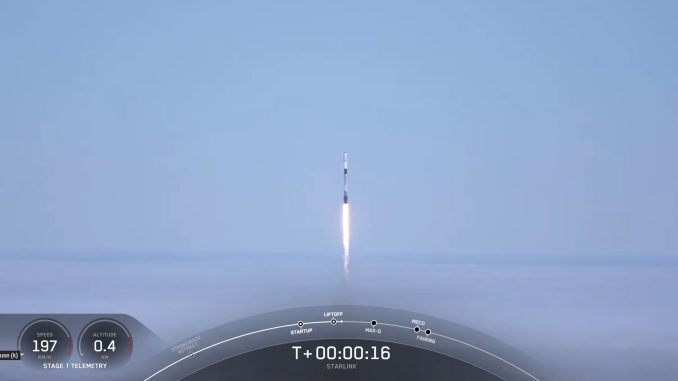 SpaceX has officially broken its annual launch record with its 32nd orbital launch of the year.
The previous record of 31 was set last year, but 2022 looks to be on its way to shattering it.
With more launches planned, SpaceX should easily set a new record high for annual launches.
The 32nd launch was a Starlink mission sending a batch of 46 Starlink satellites into polar orbit.
The company plans two more launches for polar orbit later this year to add more satellites to their third shell.
The third shell will provide northern Canada, Alaska and other members of the Arctic Council with Starlink internet access.
Although this latest launch is to add more capability, SpaceX has come under fire over the last few months over slow speeds and connectivity issues with its network.
SpaceX noted that these issues are due to congestion and will improve over time.
With over 500,000 customers, the demand for the satellites has been great.
Currently, SpaceX has 2,500 active Starlink satellites in orbit.
To help solve the speed and connectivity problems, SpaceX is increasing the amount of low earth orbit satellites it has deployed.
In fact, over the next year, the company plans to bring that 2,500 count to over 4,200.
You can check out SpaceX's 32nd launch via a Falcon 9 below.