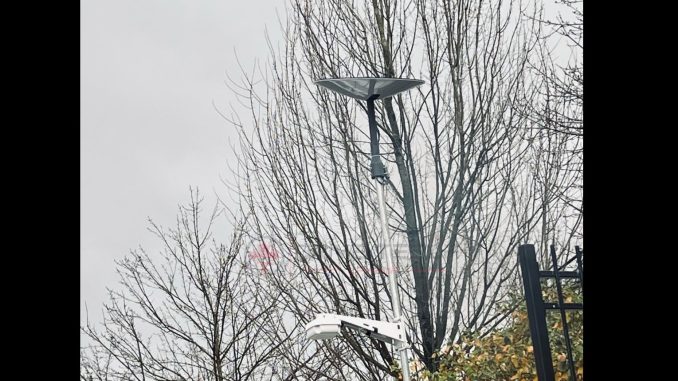 Just a few weeks after the first Starlink dishes were spotted at Superchargers in the United States, Tesla has brought them north of the border to Canada.
The first known Starlink dish at a Supercharger in Canada was spotted this afternoon at the 20-stall Surrey Supercharger at Guildford Town Centre, just outside of Vancouver, British Columbia.
One of our readers noticed it and took this picture of the first generation circular dish on a pole mount attached to the utility equipment behind the pedestals.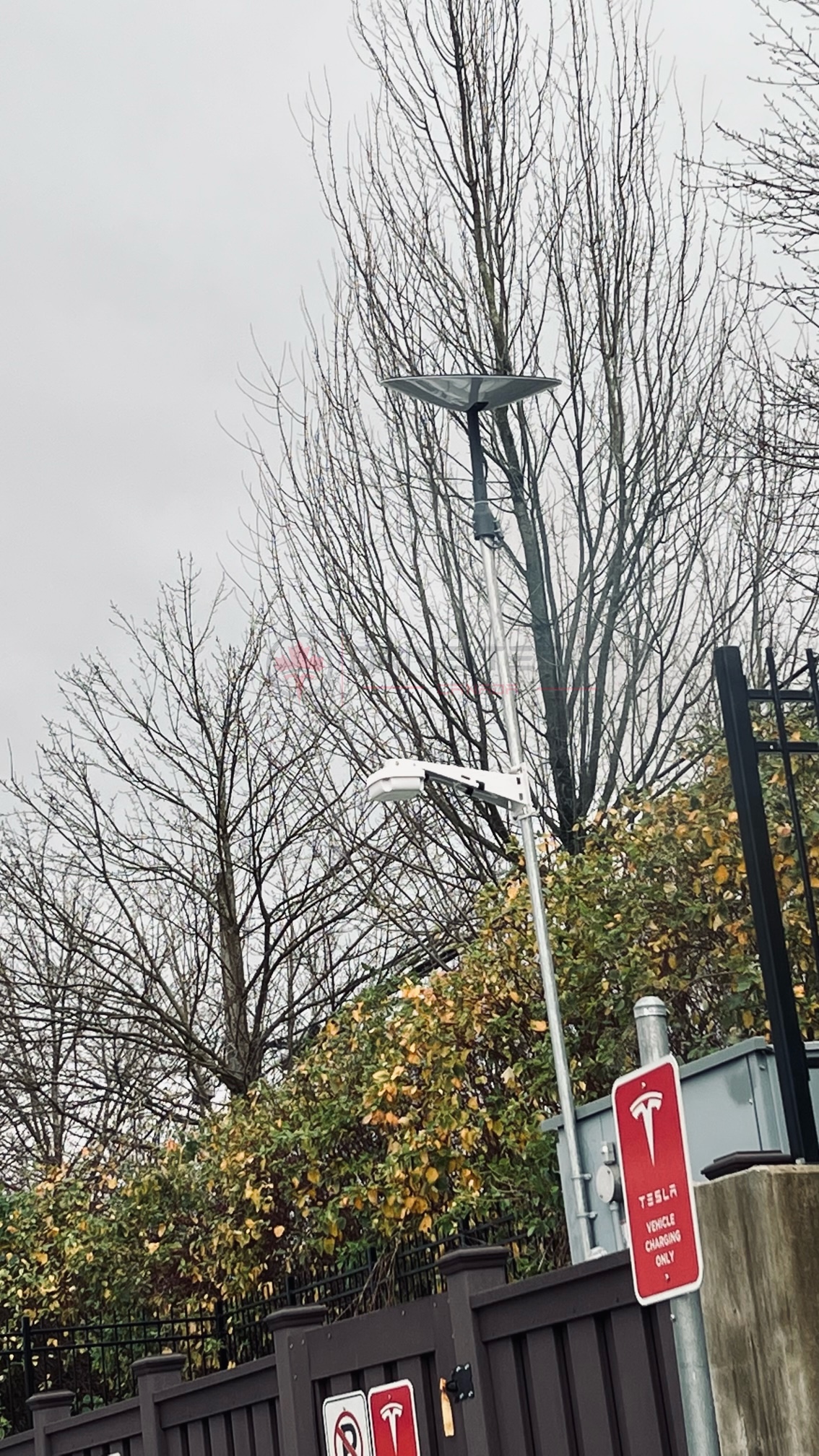 The good news is that the dish was already active, and our reader tells us his car automatically connected to the WiFi network.
UPDATE Dec 2 1:45pm PST: We have received the first speed tests from the Surrey Supercharger. You can read about them here.
Free WiFi will be a huge bonus for owners visiting this Supercharger in particular. Surrey has one of the largest populations of Tesla owners in the lower mainland, and long line ups at this V2 Supercharger are not uncommon.
To help alleviate the pressure, another two Supercharger stations are under construction in the area – one in North Surrey and another in South Surrey.
The installation of this Starlink dish and the ones in the United States comes just over one month after Elon Musk reaffirmed all Superchargers will have WiFi.
Hopefully we will be seeing more of these roll out to other stations across Canada soon.
If you happen to spot one at your local Supercharger, let us know in the comments below, or reach out to us at tips@driveteslacanada.ca.