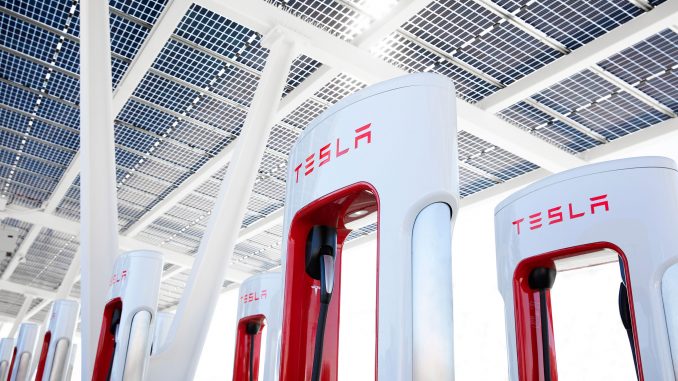 Another Tesla Supercharger along British Columbia's Crowsnest Highway (Hwy 3) is open, this time near the border with Alberta in Fernie.
Construction of the Fernie Supercharger began six months ago in October 2021, with work completing just before Christmas. The site has sat waiting to be activated by BC Hydro, with crews completing their work this week.
According to TMC forum member lance_t, power to the six stall V3 Supercharger was turned on Thursday evening.
Since the station was partially funded by Natural Resources Canada, there are also 2 FLO DC fast chargers at the site, which is located behind the Husky station at 2001 BC-3.
This now leaves just two Superchargers waiting to be turned on along the southern route through British Columbia in Castlegar and Creston. Construction has been completed at both stations, so we expect them to open very soon.