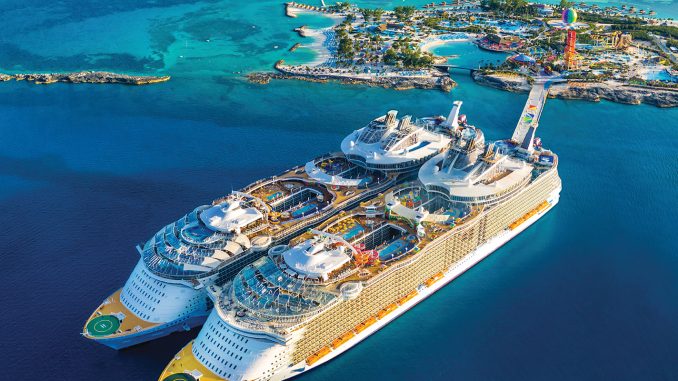 Royal Caribbean announced on Tuesday plans to add SpaceX's Starlink satellite internet to its entire fleet of cruise ships. The deal is a major win for SpaceX, marking the largest deal it has signed so far in the travel industry, with Royal Caribbean operating over 40 cruise ships under its different brands.
In a press release announcing the new partnership, Royal Caribbean says it will begin Starlink equipment installations immediately, and plans to have its entire fleet outfitted by the end of the first quarter of 2023.
The company will add Starlink to all of its vessels operating under Royal Caribbean International, Celebrity Cruises and Silversea Cruises ships. It will also be installed on any new ships added to their fleet.
"Our purpose as a company is to deliver the best vacation experiences to our guests responsibly, and this new offering, which is the biggest public deployment of Starlink's high-speed internet in the travel industry so far, demonstrates our commitment to that purpose," said Jason Liberty, president and chief executive officer of Royal Caribbean Group.
Royal Caribbean has been testing Starlink on the Freedom of the Seas since earlier this year. According to the company the service "has received tremendous positive feedback from guests and crew."
That experience was echoed by a couple of travellers who tested out Starlink and posted their findings to their travel website. Compared to the traditional satellite internet service offered through Voom, they were able to easily stream videos with no lag, even on the lower tier plans.
Royal Caribbean did not reveal how much it plans to charge for Starlink. Their current offering is priced from $12.99 to $19.99 per day depending on the tier.
SpaceX has also signed other deals to provide their Starlink internet service in the travel industry. Starting next year passengers on Hawaiian Airlines will be able to enjoy free in-flight Starlink WiFi.
There has also been a Canadian connection, as De Havilland announced earlier this year it will integrate Starlink into its planes.