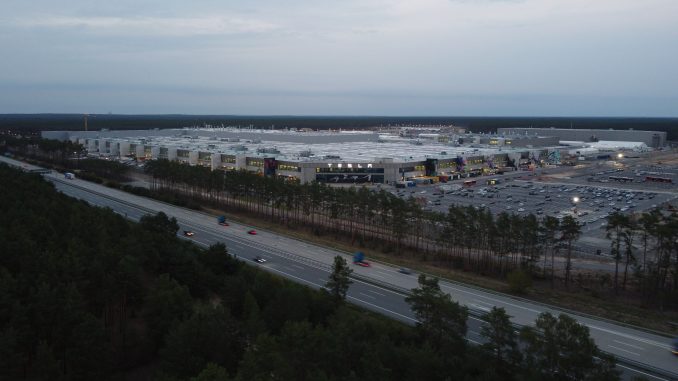 Tesla was hoping to receive positive news from a local council meeting this month pertaining to their Giga Berlin expansion plans. Those plans are now on hold after Tesla was removed from the meeting's agenda, and there is no timeline for when it will be revisited.
Earlier this year in May Tesla applied with local authorities to expand the facility on a 247 acre (100 hectare) plot of land directly adjacent to the existing factory. This expansion would include a rail yard, train station, Delivery Center, amenities for employees, and more.
The plans received quick approval from the Grünheide main committee in June, but it still needed to go before the municipal council for approval of the development plan.
That was set to be presented and voted upon at a Grünheide council meeting this week, but that is no longer going to happen.
Mayor Arne Christiani confirmed with rbb24 that Tesla was removed from the agenda, but did not provide a reason why, saying there was still a need for clarification (translated from German).
That clarification will apparently take a while as Christiani also confirmed Tesla's plans will not be heard at the next meeting in October, adding that he could not provide a date for when it will be heard.
While this is disappointing news for Tesla, it is not something that should come as a big surprise considering what the slow bureaucratic process the automaker had to go through to get Giga Berlin built and open.
A delay in the expansion should not delay Tesla's plans to ramp production at the factory. Plans are still in place to add a third shift at Giga Berlin in January, or possibly even December if all goes well.
This will allow for 24 hours of production at Giga Berlin, putting them on the path to produce 5,000 Model Y's per week in the first quarter of 2023.