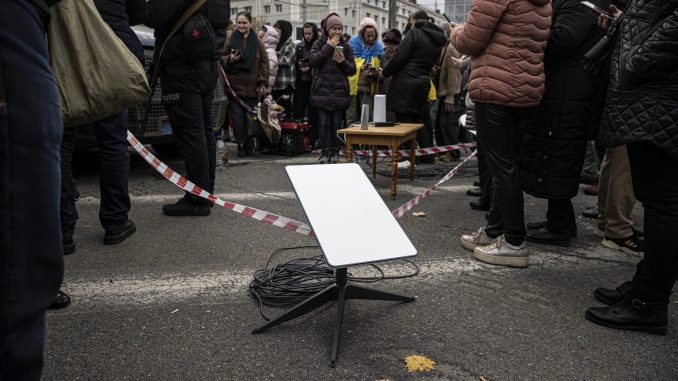 SpaceX's Starlink has proven very useful in Ukraine. However, the satellite internet service is about to get more expensive as the company has raised prices, as reported by PC Mag. There had been concerns about how SpaceX intended to fund Starlink in the besieged country.
Starlink cost $60 per month in Ukraine, but the subscription price has now jumped $15 to $75. Similarly, the one-off cost of the receiver dish is now $700, up from $500. For comparison, American subscribers pay $110 per month and $599 for the dish.
The new price regime kicks in on December 29th, as stated in an email from SpaceX. This gives users barely a month to decide whether to continue or find a better alternative.
Starlink is more resilient to infrastructure attacks as the internet connection is provided by a satellite. It is also portable. Some humanitarian groups have been facilitating them for users in areas where internet connection has been affected by the ongoing war in the country. SpaceX reported that daily usage in Ukraine topped 7,000 GB in May.
Dimko Zhluktenko, a founder of one such charity, is not happy with SpaceX's decision to raise prices during a war. He promised to find a more cost-effective solution.
However, SpaceX has been talking about the continuous funding of Starlink in Ukraine. It complained to the US military that it could no longer cover the cost. But it was met with criticism when it came to light that about 85% of the receivers shipped to Ukraine were completely or partially paid for by a third party. CEO Elon Musk eventually withdrew the request for funding.