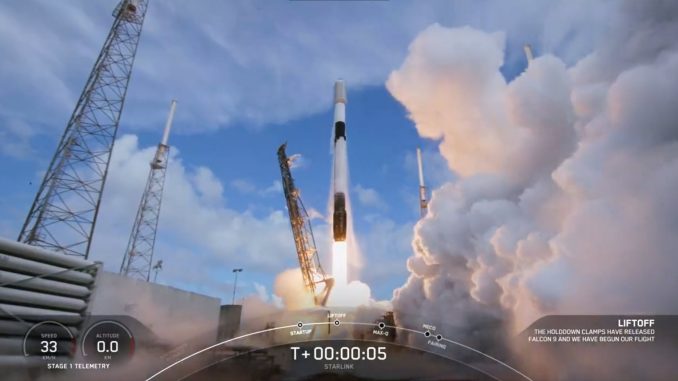 SpaceX has padded its own launch record this year after sending its 39th Falcon 9 rocket into orbit last night from Vandenburg Space Force Base in California. That is already far beyond the previous record of 31 launches in 2021.
Based on their current launch cadence, SpaceX is on track for as many as 60 launches this year, up from their estimate at the beginning of the year for 52.
That would nearly double their previous record, but that is only the beginning. According to CEO Elon Musk, the aerospace company is targeting as many as 100 launches in 2023.
Musk confirmed the figure on Twitter this afternoon. If they are able to achieve that figure, it would mean launching one rocket every 3 or 4 days next year.
Yeah, aiming for up to 100 flights next year

— Elon Musk (@elonmusk) August 31, 2022
Most of those launches will be of the Falcon 9 rocket, but they will hopefully also include Starship and Falcon Heavy.
After several delays, Starship has yet to make its first orbital test flight, but SpaceX is still hoping to do that in the next month or two. A successful flight will pave the way for launches in 2023 which will carry the next-generation V2 Starlink satellites.
The new satellites will not only enable a better and faster internet connection, it will also provide a cellular connection for mobile devices in "dead-zones." The new capability was announced this month with SpaceX partnering with T-Mobile to launch the service.