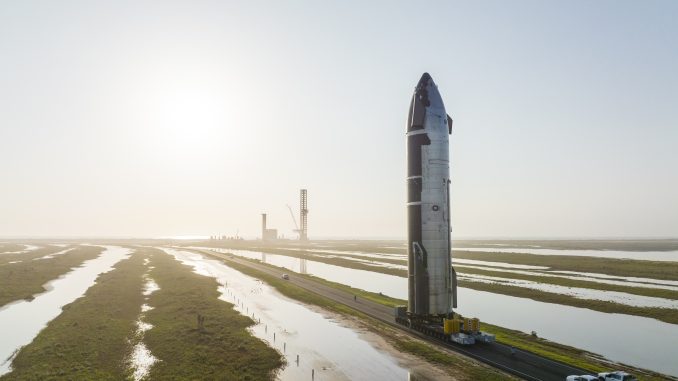 Several delays and many months later than originally planned, SpaceX will finally (and hopefully) be receiving some good news from the Federal Aviation Administration (FAA) this week.
According to the FAA website, the agency plans to release the "Final Programmatic Environmental Assessment (PEA) for the SpaceX Starship/Super Heavy Launch Vehicle Program at the SpaceX Boca Chica Launch Site" tomorrow, May 31, 2022.
The PEA will determine whether SpaceX is allowed to launch an orbital test flight of Starship from Boca Chica, Texas.
The FAA published the draft PEA all the way back on September 17, 2021 and was supposed to publish their final report before the end of the year.
Part of the reason for the delay is due to the more than 18,000 comments on the draft version of the report the agency received, much more than they anticipated.
If SpaceX does receive good news, Starship's first orbital test flight could happen as soon as June, a timeline provided by SpaceX president Gwynne Shotwell earlier this month.
If SpaceX receives bad news, Starship's first orbital test flight will still happen, but instead of taking place in Texas it will launch from Florida at the Kennedy Space Center. As a contingency plan, SpaceX started construction of a launch tower in March.
However, given that Starship 24 was rolled out to the launch pad at Starbase on Friday, it looks like SpaceX is expecting to receive good news.
Starship 24 rolls out to the pad at Starbase pic.twitter.com/PGh6FY6x8w

— SpaceX (@SpaceX) May 27, 2022