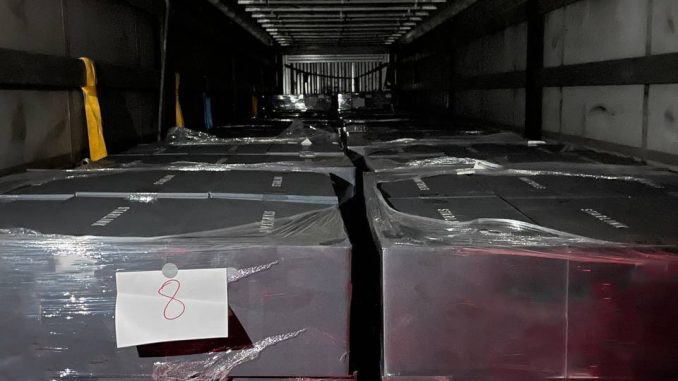 A third batch of Starlink terminals have arrived in the Ukraine, as the satellite internet service's mobile app has become the most downloaded app in the country.
Mykhailo Fedorov, Ukraine's vice prime minister announced the latest delivery on Twitter, sharing a photo of a very large truck filled with what looks like several hundred new terminals.
A new batch of Starlink stations is already in Ukraine! Technology is our future. Today it helps Ukrainians! It helps the new good to defeat the old evil. Ukraine is the future! Thank you @elonmusk! Thank you @MorawieckiM! pic.twitter.com/4ZAfgxPW3S

— Mykhailo Fedorov (@FedorovMykhailo) March 15, 2022
The terminals will be put to good use in the war torn country. According to data from Sensor Tower that was shared with the Wall Street Journal, a company that analyzes iOS App Store and Google Play data, Starlink's mobile app was downloaded 21,000 times on Sunday alone.
That is the most most global installs registered by Starlink in one day, with most of them coming from Ukraine.
Additionally, Sensor Tower says the app has been downloaded nearly 100,000 times in Ukraine, the majority of those coming in the last two weeks.
The rush of downloads started after SpaceX CEO Elon Musk announced they had activated the service in the country following Russia's invasion.
Tesla has also sent Powerwalls to be used as mobile power units to keep Starlink running in the event of power outages. The company even created a useful how-to video on how to set them up using make shift cables and accessories.
SpaceX updates Starlink to be powered by car cigarette lighter and to allow for mobile roaming in Ukraine