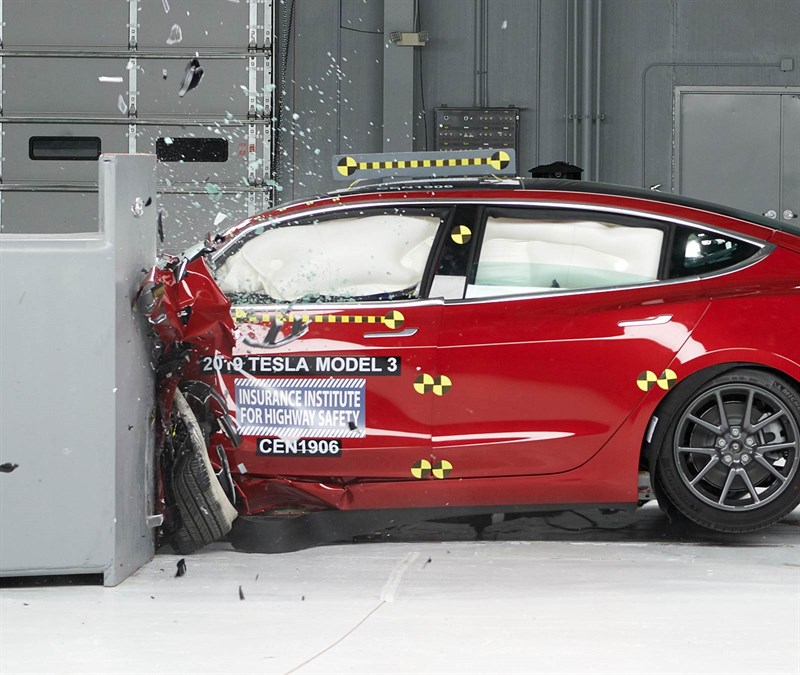 Tesla owners are well aware of what is one of the best features of their vehicles – over-the-air (OTA) software updates. Not only do the updates add more games and entertainment options, they also make our cars faster and safer.
One way in which you probably didn't know the OTA updates makes your car safer has to do with how your airbags deploy. iIn his latest interview on the Joe Rogan Experience last week, CEO Elon Musk talked about how the company uses a number of different data points to determine when, how fast, and in what direction to fire the airbags.
Those different data points include how much you weigh, where on the seat you are sitting, if you're a baby/toddler/adult based on the pressure distribution on the seat, and even the probability of your gender.
The computer then takes all this information and "dynamically updates" how it would deploy the airbags in an accident. And it does this all in real-time, and in fractions of a second.
Musk added that they will also update this artificial intelligence over the air, "so it even gets better over time."
Musk was so confident in Tesla's airbag technology, he said an unbelted child sitting in the front seat in a bad position, would be "probably still be fine" in an accident.
Here is a short excerpt of the interview where Musk discusses the airbag technology.
Power of software-hardware vertical integration, AI and data.

One of the many reasons why Tesla has the lowest probability of injury out of any car ever tested. @elonmusk pic.twitter.com/YCe17L9SVw

— 🔋 Disrupt or Distort 🛢 (@xiang_aw) February 12, 2021