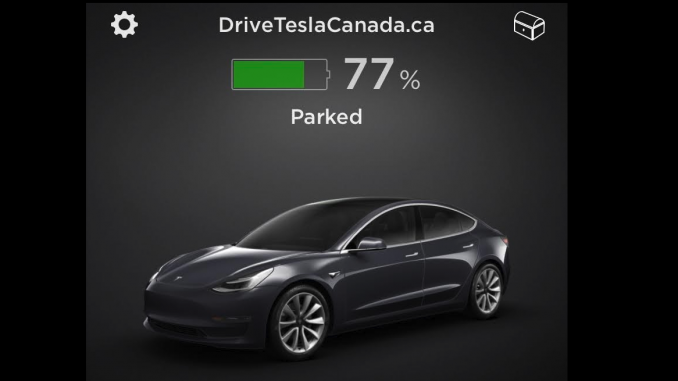 Update: It appears for Tesla owners in the US, they are receiving a separate update, 2020.28.2, which includes a new improvement to the Traffic Light and Stop Sign Control feature. When Autopilot is engaged, it can now go +5mph (10km/h) over the speed limit.
Save with big discounts at your favourite Tesla accessories stores, like 10% off at Tesmanian, TesBros and Nikola Pro, plus many more. Coupon codes at DriveTeslaCanada.ca/deals.
Previously, when this feature was enabled, it would not allow the vehicle to travel over the speed limit, even if that was enabled in Autopilot settings. This was a major source of frustration to drivers, as the flow of traffic in most cities rarely stays at the speed limit.
Given that Canada was a few weeks behind the US in getting the feature, we will hopefully see it north of the border soon.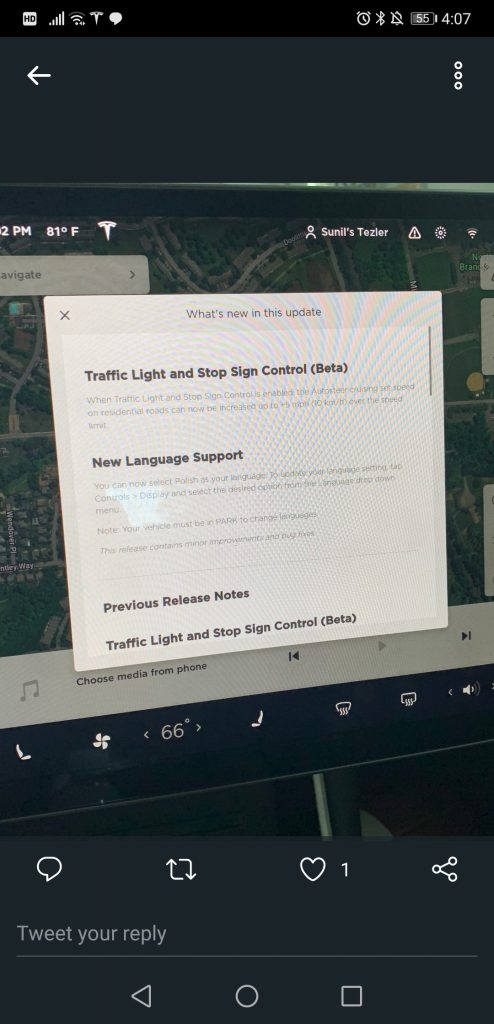 Today Tesla has begun deploying a new software update to its fleet of vehicle, 2020.24.6.9.
According to the release notes, this latest version is just a bug fix and improvement update. If you've already received the software update that includes the new green light traffic control, rear camera views, dashcam viewer improvements, and walk-away door lock improvements, you won't find anything new.
Get 10% off at Tesloid.ca or Tesloid.com with coupon code DTC10 at checkout. Quality Tesla accessories with FREE shipping across Canada and the US.
Here are the full release notes.
Traffic Light and Stop Sign Control (Beta)
The Traffic Light and Stop Sign Control feature no longer requires explicit driver confirmation of pulling the Autopilot stalk to continue straight through an intersection for green traffic lights when there is a lead vehicle ahead of you and Autopilot is confident that you are not in a turn-only lane. The stop line in the driving visualization will now turn green to indicate that the car will continue through an intersection.
Please continue to pay attention and be ready to take immediate action, including braking because this feature may not stop for all traffic controls. This feature will not attempt to turn through intersections but over time, as we continue to learn from the fleet, the feature will control more naturally.
Backup Camera Improvements
You can now view video streams coming from your side repeater cameras for added visibility around the vehicle.
When the backup camera is visible, simply swipe to display the repeater camera video feeds.
When your vehicle is in REVERSE, swipe to display the repeater camera video feeds. Or, simply tap the Application launcher > Camera > Parking Assist button and swipe or tap the arrow.
Dashcam Viewer Improvements
To make Sentry Mode videos easier to review, we have added a red dot along the video scrubber to indicate the moment when a Sentry Mode event was triggered. When playing a Sentry Mode video, the Dashcam Viewer will skip ahead and begin playback right before this point.
TuneIn Improvements
With this update, we've improved the usability and discoverability of TuneIn stations and podcasts so that it's easier to browse content. We've also added the ability to adjust playback speed of podcasts (up to 2x). As usual, to use TuneIn, tap on the media icon and select TuneIn on the source selector.
Walk-Away Door Lock Improvements
You now have the option to disable Walk-Away Door Lock when your vehicle is parked at Home. Tap Controls > Locks and select "Exclude Home".
You now have the option to disable Walk-Away Door Lock when your vehicle is parked at Home. Tap Controls > Vehicle and select "Exclude Home".
Note: To save a home location, tap Navigate > Set Home.
New Language Support
You can now select Portuguese as your language. To update your language setting, tap Controls > Display and select the desired option from the Language drop down menu.
Note: Your vehicle must be in PARK to change languages.