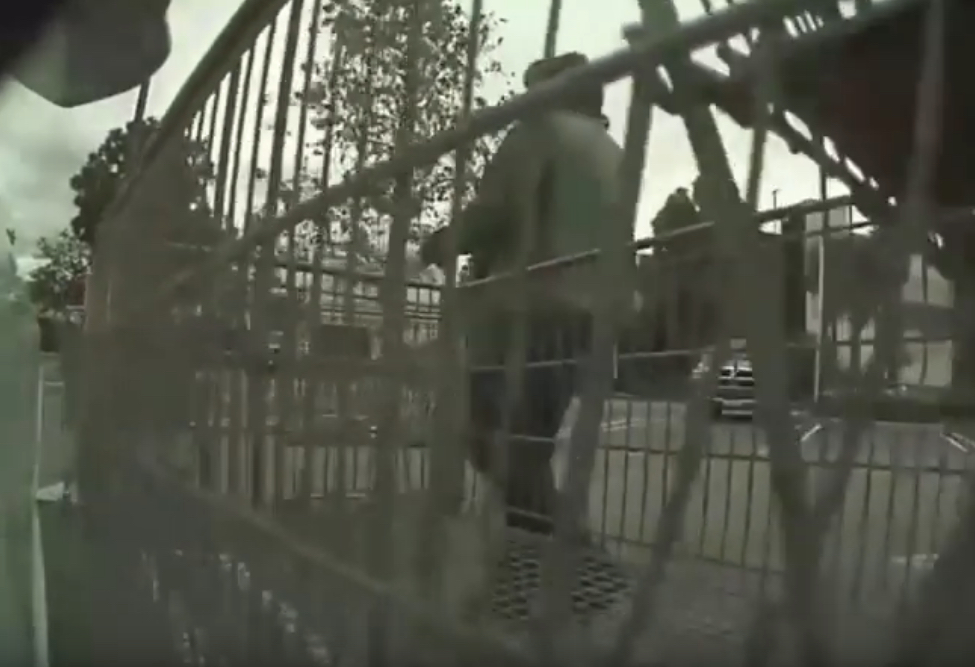 We've probably all seen at least one shopper that is careless with their shopping cart and its left in a parking spot or right next to a car. We wouldn't want them to instead walk 10 feet to their nearest cart corral. This Costco shopper takes that laziness and apparent hate for Tesla to a new level.
The incident, shared by Peter Rinde, was all caught on his Model 3's Sentry Mode. The vandalism occurred in the Costco parking lot in Glendale, California, on March 19, 2020 at around 1:30pm.
In the video we can see two out of control shopping carts, as one hits the side of Rinde's Model 3. A third then enters the picture, which also hits and then scrapes down the side of the vehicle. The vandal then arrives, who very clearly makes sure the shopping carts hit the Model 3. He then pulls one of the shopping carts back and pushes it into the rear bumper, then pulling it over to hit the rear door, before leaving both shopping carts pushed up against the car.
The act was clearly intentional, not only by the suspects actions, but who goes out of their way to push not one, not two, but three shopping carts towards a vehicle, only to leave them right up against it? A guilty suspect.
According to Rinde, the shopping carts did cause damage, and is hoping someone can identify the suspect to help pay for the damages. The Sentry Mode cameras did catch a good look at the suspect, so if anyone can identify or has any information about the suspect, please leave a comment below and we can pass it along to Rinde.