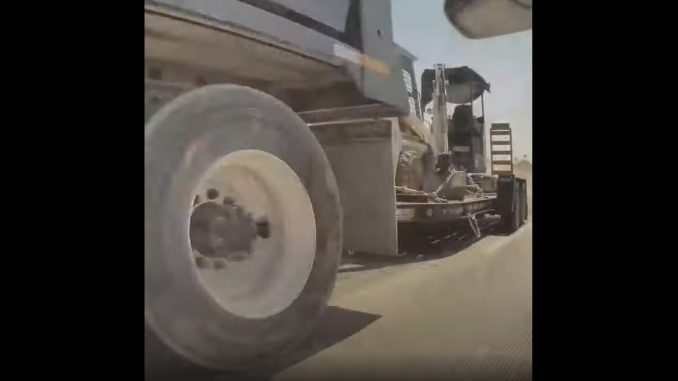 We've seen many videos in the past where Tesla's driver-assist feature, Autopilot, has helped avoid collisions with other cars and animals on the road, some more believable than others.
The latest example comes Model 3 owner Edward Boylan, who captured the incident on TeslaCam while driving along the highway in Sherwood, Arizona.
While driving in the center lane, Boylan approaches a dump truck to his right, which begins to veer off to the side of the road, presumably because the driver distracted behind the wheel.
As the truck hits the gravel on the side of the road, the driver realizes what is happening and jerks the truck to the left, quickly entering Boylan's lane. Fortunately Autopilot was engaged so the car detects the incoming truck, and pulls away and into the adjacent lane to avoid the collision.
According to Boylan, he was able to take control of the vehicle, but not before Autopilot kicked in and saved him from what would have been a certain accident.
There was an initial hard jerk 'uncontrolled' and I turned the wheel more thinking the autopilot was messed up which kicked it off. I saw out of the corner of my eye the truck/heard its brakes. I was all swerving to get back to my [original] lane, then speed up to get away from the truck.
Check out the full video below.