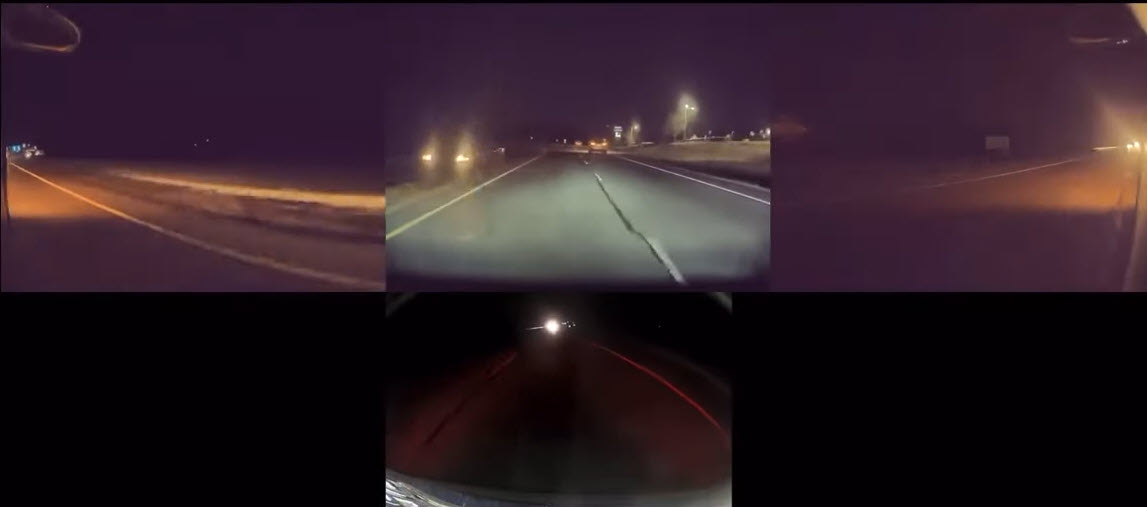 With all the negative press about Tesla and their Autopilot feature, it's nice to see some positive news as the autonomous driver-assist feature is being credited with saving Bret Peters' life.
Peters was driving in the early morning hours along Highway 49 near Cabarrus County in North Carolina. All of a sudden he found himself face-to-face with a car travelling 60mph (96km/h) in the wrong direction.
With the advantage of seeing it on video after the fact, and that dashcam footage rarely conveys the true speed and reaction time needed to avoid an incident like this, Peters said the car appeared so quickly he had no time to react.
"The car coming at me was masked by the cultural lighting and I didn't see them until AFTER Autopilot hit the brakes and started steering away from the oncoming car."
Fortunately for Peters Autopilot was activated at the time. As you can see in the video, Autopilot applies the brakes and was able to quickly and safely slow down and move out of the way after the cameras and sensors detected the oncoming vehicle.
Peters has some advice for those people, like Senator Markey, who believe that Autopilot is dangerous and should be taken off public roads – "Get over yourself. Technology is faster and more responsive and it's paying attention even when you're not."
Check out the full video of the incident from all 4 cameras.
h/t [Fox46]