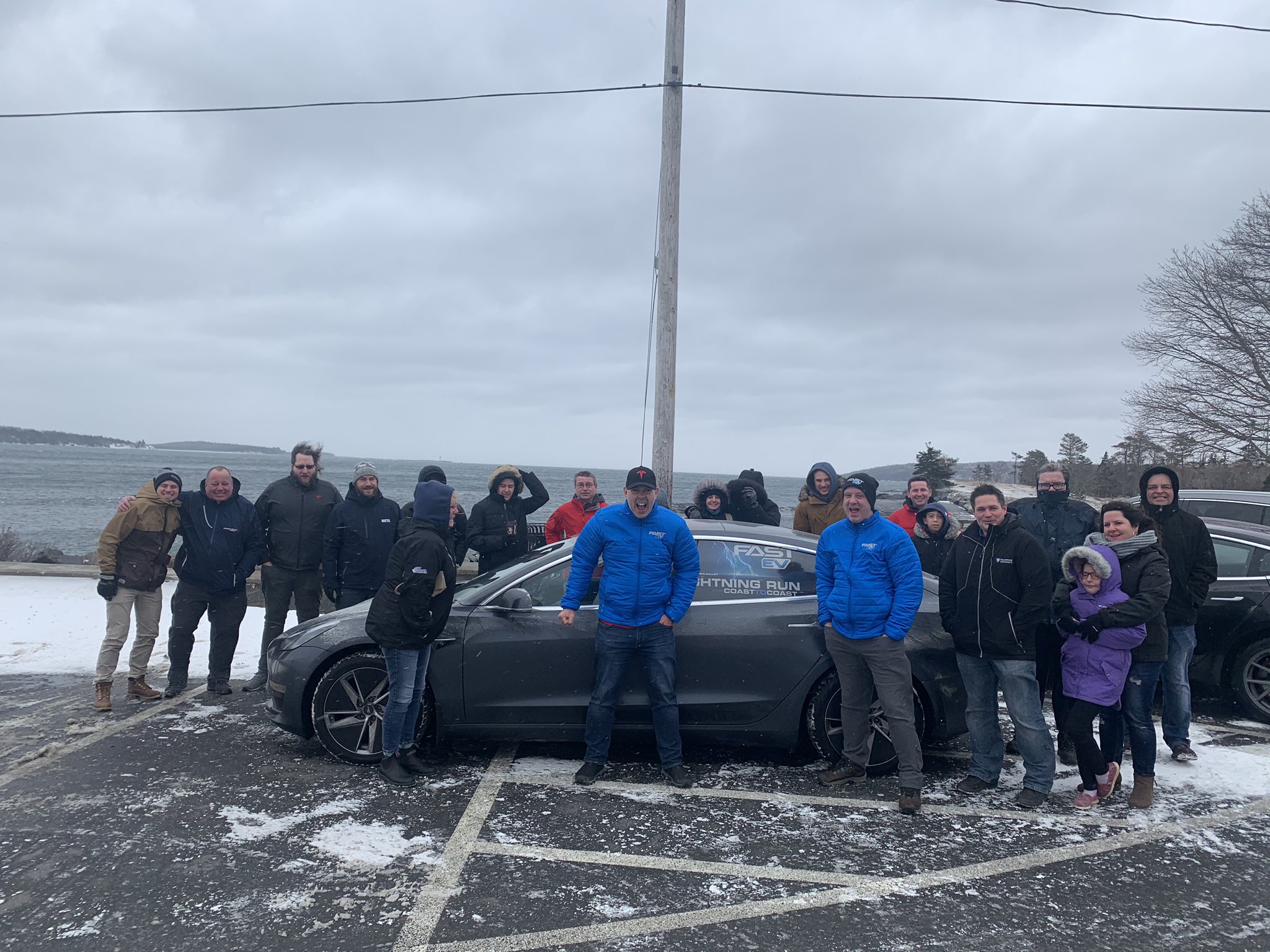 The Fast EV lLightning run for Ian Pavelko and Trevor Page hadn't even begun before they encountered their first hurdle. Pavelko caught pneumonia on his drive out to the west coast to begin the journey.
But once the pair started their epic cannonball-style run across Canada after a week delay to allow Pavelko to recover, it was pretty much smooth sailing from there.
Stopping at 40 Tesla Superchargers along the way, most of them the new V3 Superchargers that came online just before Christmas, the duo made it from Tsawwassen, BC all the way to Halifax, Nova Scotia in 73 hours 27 minutes and 48.93 seconds.
During those 6,131km across Canada, the only hiccups the pair encountered were some minor planning issues around when and how long to charge. But it was nothing that was going to stop them from completing their trip just 1.5 hours longer than they were planning for.
"We made a few mistakes along the way," admitted Page. "We overcharged at one point and we didn't plan for certain distances, and of course weather is always an issue and was for us heading into Halifax, but we're still really pleased with the 73-hour drive time it took."​
But the best part of the journey for both Pavelko and Page was the tremendous support they received in person at their Supercharger stops along the way, and also online as thousands followed their run across Canada on social media.
"The support was absolutely amazing and humbling," admitted Pavelko. "And we were amazed at the EV following in the middle of the country and the support and encouragement we received throughout the Prairies was great."​
With their trip now complete, they hope to see those people considering a purchase of an electric vehicle realize that range is not an issue, even in the middle of winter in Canada.
This marks the second time a pair of crazy Canucks have attempted a cross-Canada trip in their Tesla. In December, a pair from Victoria, BC attempted the same trip, but were unable to complete their journey as they had to turn around due to bad weather.