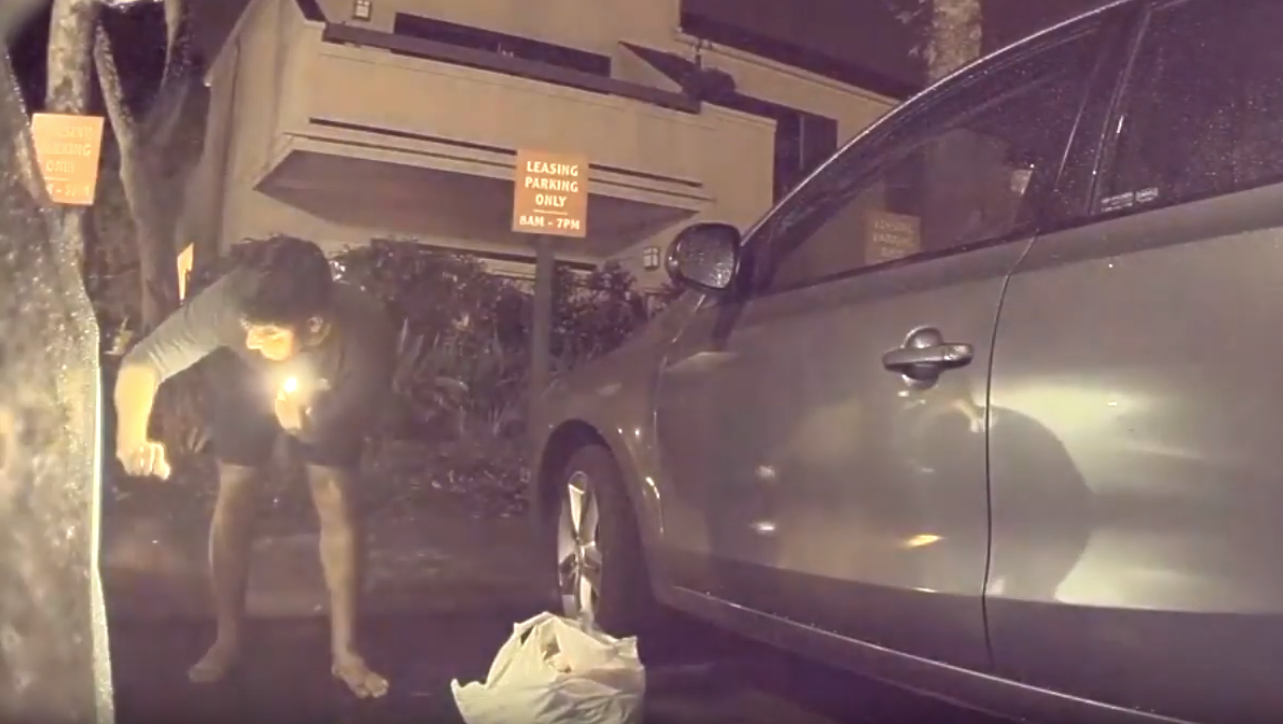 The general public's lack of awareness of Tesla's multiple cameras and Sentry Mode continues to astound us, as vandals and thieves continue to be captured on camera doing all sorts of things to Tesla's, from keying them, throwing coffee on them, and even urinating on them.
The latest incident to be captured comes from Newport Beach, California. According to the victim, the incident occurred at about 3 o'clock in the morning. When he returned to his vehicle in the morning and was on his way to work, he noticed he had a flat tire. After checking the Sentry Mode recordings from the night before, he saw that the cameras perfectly captured a suspect slashing his rear tire multiple times.
After reporting the incident and sharing the footage with the Newport Beach Police Department, he was told that multiple other vehicles in the area reported having their tires slashed, so this doesn't appear to be a Tesla targeted attack.
If you happen to recognize the suspect, please contact the Newport Beach Police Department (someone please redesign their website, it looks like it comes from the late 90's).
UPDATE from the owner: "I got a confirmation from the police that the suspect had been identified and arrested shortly afterward on the same day."