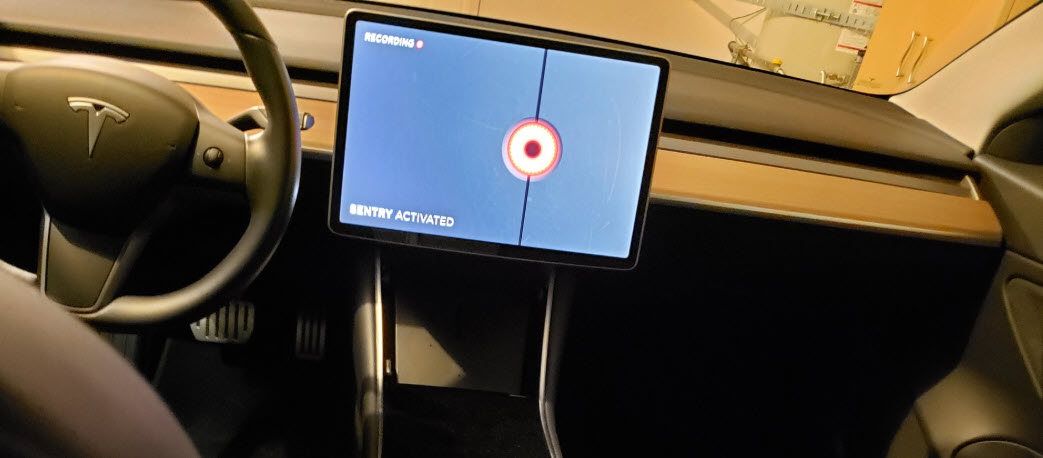 When Tesla released Sentry Mode in early 2019 through a free over-the-air (OTA) software update, the blinking headlights and on-screen display (RIP HAL 9000) were seen as a great deterrent for thieves and vandals.
But as time went by, it was becoming apparent that some people were likely being enticed by the headlight warning and glowing red eye to commit acts of vandalism on Tesla vehicles.
Now Tesla will be updating Sentry Mode to include a new "Stealth Mode" that will not have any visible warnings to people around the vehicle that the vehicles multiple cameras are recording them.
Responding to a user on Twitter who suggested the new feature, Tesla CEO Elon Musk simply responded "Ok".
Ok

— Elon Musk (@elonmusk) April 7, 2020
This should be a pretty easy change to the code for Tesla engineers to make, so it wouldn't be surprising to see this in a software update fairly soon.
Hopefully with this new stealth Sentry Mode we'll see less incidents like this where a vandal threw a cement block on the windshield of a Model 3 in downtown Vancouver for no apparent reason.
Featured image via @CodingMark