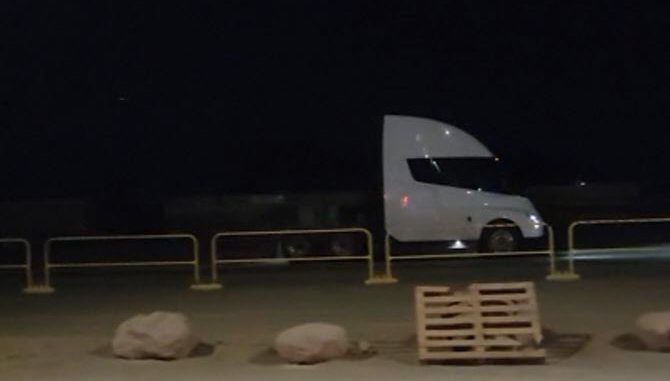 Volume production of the Tesla Semi has been pushed back to 2023, but that doesn't mean the automaker has stopped development work on the project.
Giga Nevada started limited production of the electric truck in December to support a test program with PepsiCo, which is expected to receive 15 Tesla Semis very soon.
As those deliveries near, a video has surfaced showing a newly built Semi driving through the Giga Nevada parking lot.
In stark contrast to conventional diesel-powered Semis, the truck is almost completely silent except for the hum of the electric motors.
It is so quiet that the sounds from factory in the background are actually louder than the truck itself.
Many were expecting Tesla to announce an update on the Semi program, and specifically comment on the impending PepsiCo deliveries during the Q4 2021 earnings call last week.
That didn't happen, but a new photo showing a fleet of four Tesla Semis at the recently installed Giga Nevada Megacharger was included in the shareholder deck.
Work also appears to be wrapped up on the Megacharger station at Frito-Lay's facility in Modesto, California, another hint that the company should take delivery any day now.
Tesla Megacharger installation at Giga Nevada wraps up construction