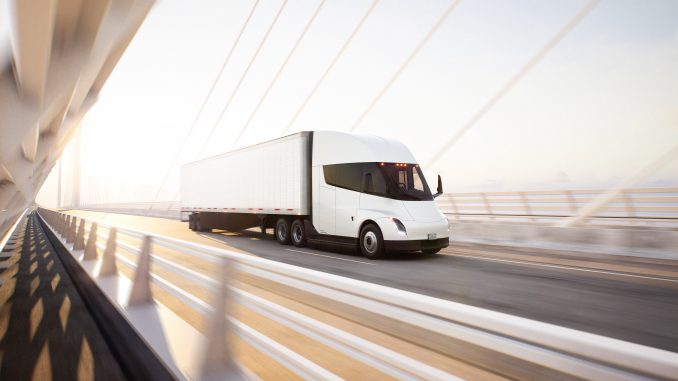 Early last year Tesla published several job postings looking for Semi Service Technicians. The positions were based in California, Nevada, and even Mississauga, Ontario, and were for helping to build beta level Tesla Semi vehicles.
With Elon Musk announcing last month that the 500 mile Tesla Semi would start shipping later this year, Tesla has once again published job postings for Semi Service Technicians for the Semi Service Program.
According to the job description the successful candidates will be "the FIRST  technicians to provide an in-person service to our new customers."
Those customers will include third parties as well as Tesla themselves, as the technicians will support the fleet of Semi trucks used to "move Tesla cargo between our own factories" as well as "our first first customers and repair their fleet as needed," the job description reads.
There are two separate Semi Service Technician job postings. One is based in Fremont, California and the other in Reno, Nevada. Tesla says they will need technicians to service Semi trucks in five different locations, including Modesto, all but confirming PepsiCo will be one of those first customers. (via Electrek)
Fremont, CA
Sacramento, CA
Modesto, CA
Central Valley, CA
Reno, NV
Unfortunately there is no similar job posting on Tesla's Careers website for Canada, even though Canadian customers have placed orders for several hundred Tesla Semi trucks.
Pride Group Enterprises ordered 150 units, with an option for 500, and Walmart Canada has ordered 130 units.
Several are also going to be delivered to Vancouver Island. Mosaic Forest Management is hoping to become the first company to haul logs with a fully electric truck, and Quality Foods will use the Semi to transport goods between their stores.