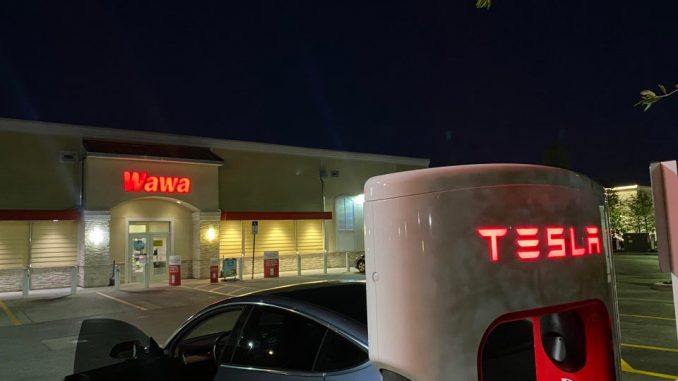 Another company is taking advantage of their close proximity to a Supercharger, this time in Florida. Popular on the U.S. east coast, Wawa is a convenience store chain well known for their made-to-order hoagies and sandwiches (think Subway in Canada).
Now Tesla owners can order one and have it delivered to their car while they are plugged in at the Supercharger in Winter Park, Florida, just outside of Orlando.
To get a curbside drop off, a small sign in the parking lot tells owners to simply enter their stall number in the Wawa app while placing their order. (via Reddit)
Wawa isn't the first company to do something like this. At the new 56-stall Supercharger in Firebaugh, California, owners can get free delivery from the nearby McDonalds.
We have yet to see something similar in Canada, but it could happen soon. A new Supercharger is about to go live in Coquitlam, and it is located directly in front of a Fatburger restaurant.