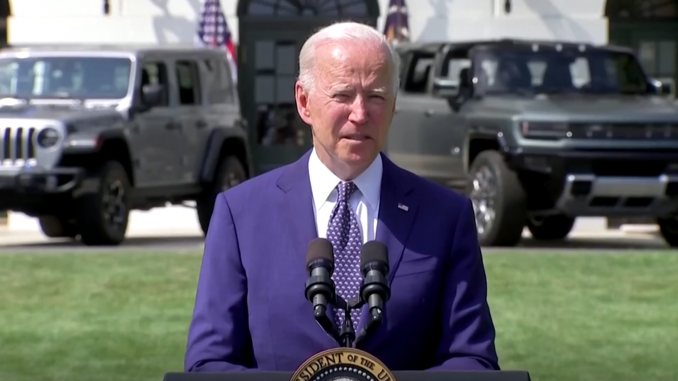 On Thursday U.S. President Joe Biden signed an executive order declaring that half of new vehicle sales in the U.S. must be electrified by the year 2030. Along with the new target, new vehicle emission standards will also be introduced that aims to reduce pollution through 2026.
The 2030 target was agreed to by major U.S.automakers like General Motors and Ford, and others around the world. The executive order however is not legally binding.
Despite the hype leading up to the announcement, many considered it disappointing as the plan included not just battery electric vehicles (BEVs), but also fuel cell and plug-in hybrid vehicles that still use gasoline.
GM CEO Mary Barra and Ford CEO Jim Farley attended the press conference on Thursday. Notably missing from the festivities was Tesla CEO Elon Musk.
When asked why the world's leading electric vehicle maker was not invited, the administration was evasive in their replies, never really answering the question.
When asked if it was because Tesla was not part of the Union of Automotive Workers (UAW), an influential force in politics, White House Press Secretary Jen Panski said "I'll let you draw your own conclusions," according to Reuters.