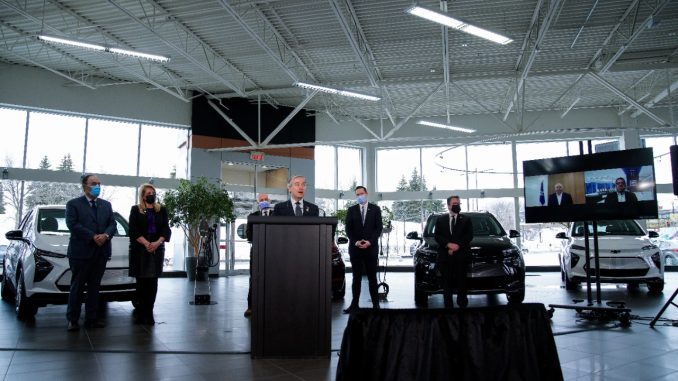 General Motors has announced plans to build a $500 million cathode active material (CAM) facility in Bécancour, Quebec.
The new facility will be a joint venture with South Korea's Posco Chemical, and will produce materials for GM's Ultium batteries.
Those include nickel, lithium, and other materials that make up about 40% of the cost of a battery cell, according to GM.
Canada's Li-Cycle to recycle General Motors' Ultium batteries
Construction will begin immediately, creating about 200 jobs in the local area. The facility will be built to allow for future expansion as the automaker shifts to an electric future.
"It is so exciting to see GM Canada and Quebec playing a key role in building the emerging 'mines to mobility' EV battery ecosystem in North America," said Scott Bell, president and managing director, GM Canada. "With this new processing facility in Bécancour, GM will help lead the EV battery supply chain while also launching Canada's first full EV manufacturing plant in Ingersoll, Ontario, later this year."
The Government of Canada is supporting the project, but the amount of the financial commitment was not disclosed.
This is the second major EV related investment in Bécancour announced in the last few days.
Earlier today we told you that Germany's BASF announced it has acquired land in the area to also build a cathode active material (CAM) and battery metals recycling plant.