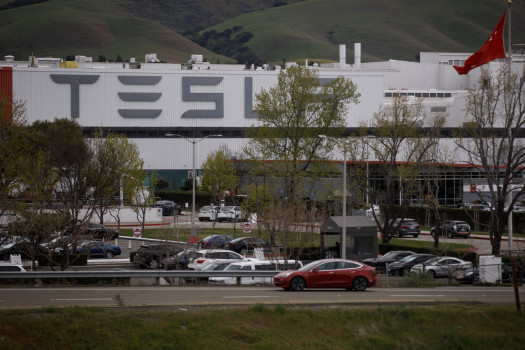 According to United Auto Workers (UAW) President Ray Curry, Tesla needs to admit it violated labour laws if they are serious about welcoming the union into its Fremont facility.
The union notes that Tesla should rehire a fired employee and stop attempting to overturn a ruling that it did violate labour laws.
The National Labour Relations Board ordered Tesla to rehire union activist Richard Ortiz. The Board also ordered Musk to delete a tweet that it saw as threatening workers' compensation.
Also, UAW did nada for job security in last recession. Dropped Fremont like a hot potato to protect their core base in Detroit. UAW *chose* to exit this plant before Tesla even arrived. We had nothing to do with UAW leaving, but everything to do with why people here have jobs.

— Elon Musk (@elonmusk) May 21, 2018
Tesla appealed the Board's decision, and the case is still working its way through the system.
Musk sent an open invitation to the UAW back in March to hold a union vote. He also confirmed that Tesla would do nothing to stop them.
Our real challenge is Bay Area has negative unemployment, so if we don't treat and compensate our (awesome) people well, they have many other offers and will just leave!

I'd like hereby to invite UAW to hold a union vote at their convenience. Tesla will do nothing to stop them.

— Elon Musk (@elonmusk) March 3, 2022
The UAW has yet to action that invitation. However, the UAW would like to see some good faith moves by Tesla.
Curry also noted that:
"A key piece out of all of this is not the whim of a tweet or anything else, an exchange between the UAW and Tesla, it's about the workers in those locations having a voice inside of their workplace. That's the most important part of this whole process," he told CNBC.
It is an interesting issue, although it should be noted that although they are not UAW members, Tesla factory workers in the US are one of the highest-paid in the auto sector. So, a vote is not a guarantee to be successful, unlike other lower-paying plants in the United States or Canada.