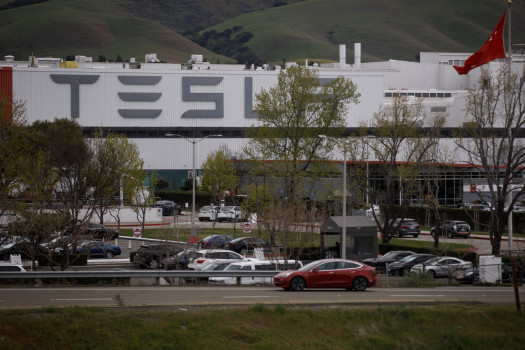 For the second time in as many days, Tesla has been recognized by the Biden Administration for their leadership in electric vehicle (EV) manufacturing.
On Tuesday President Biden finally said the word Tesla, calling them the "nation's largest electric vehicle manufacturer."
That was followed by Transportation Secretary Pete Buttigieg on Wednesday, who said during an interview on CNBC that Tesla was a pioneer for EV manufacturing in the US.
"We admire the range of American companies that have innovated, including Tesla, which did so much to make EVs possible in America," Buttigieg said in an interview on CNBC's "Squawk Box."
Buttigieg also credited Tesla for making EVs mainstream, something that didn't seem possible just a few years ago.
"Now it's mainstream. Earlier on, at a time when U.S. policy with tax credits was supporting companies like Tesla, that wasn't viewed as such a sure bet," he added.
Two mentions in two days is in stark contrast to the Administration's reluctance to even mention the word Tesla when talking about EVs and EV adoption in the US.
The reluctance stems mainly from the fact that Tesla employees are not part of the United Auto Workers (UAW) union, a group which holds significant sway with the President and the Administration.
You can watch the relevant part of the interview below.
"The President strongly believes in every worker having the free choice to join the union, we believe in good paying jobs, and we believe unions built the middle class. We also admire the range of American companies that have innovated, including $TSLA," says @SecretaryPete. pic.twitter.com/ehXPgyQFD1

— Squawk Box (@SquawkCNBC) February 9, 2022