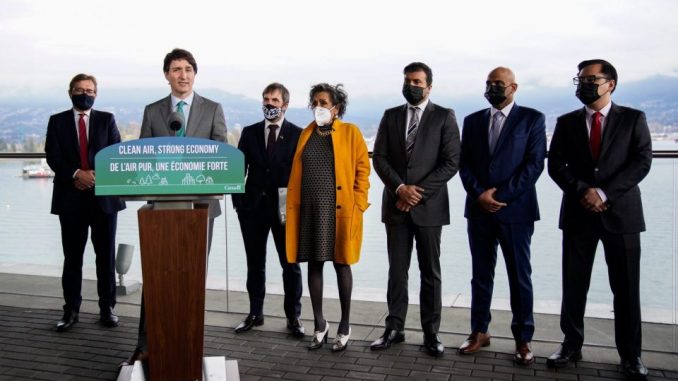 Ahead of Budget 2022, the Government of Canada released their 2030 Emissions Reduction Plan. The new plan looks to reduce emissions across multiple sectors.
The plan also includes a 42 per cent reduction in the oil and gas sector.
The Government is also enacting a sales mandate that 20 per cent of light-duty vehicle sales will be zero-emission by 2026.
By 2030, this mandate will rise to at least 60 per cent. By 2035 it will be 100 per cent.
Further, the Government hopes to achieve 35 per cent of medium and heavy-duty vehicle sales being zero-emission by 2030. However, it does not appear medium and heavy-duty vehicle sales will be mandated.
The Government also confirmed that it will expand the Federal EV rebate program by $1.7 billion.
According to reporting by The Canadian Press, the Government will expand the program to include used vehicles and more expensive models.
As per the reporting, both the Ford F-150 Lightning and Chevrolet Silverado EV will now qualify. Exact details were not included in the reporting.
In addition, they will also provide $400 million for charging stations, and $500 million will go to the Canada Infrastructure Bank to support EV charging infrastructure across the country.
The exact details on the EV rebates and EV charging funding will come on Budget Day, which is April 7.