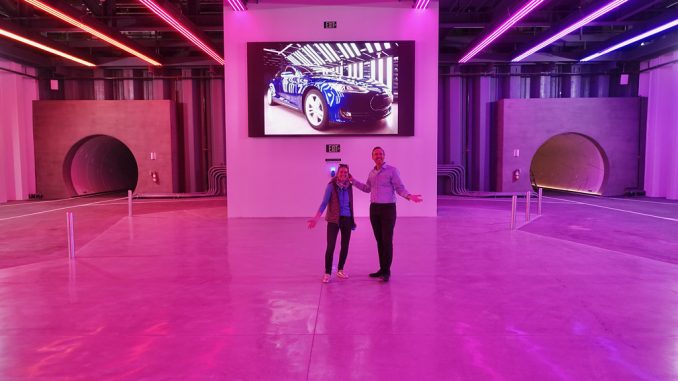 The Boring Company has released their Vegas Loop prices, and they are quite reasonable. The Las Vegas Convention Center Loop has recently been completed.  The LVCC Loop is part of the wider Vegas Loop which is in the planning phase.
The design allows users to use the loop as a public transit system to ferry passengers throughout the city. The fares are pretty reasonable. In fact, the loop is cheaper than traditional ride-sharing outlets like Lyft or Uber
| | | | |
| --- | --- | --- | --- |
| Trip | Distance | Travel Time | Sample Fare per Vehicle |
| McCarran Airport- LVCC | 4.9 miles | 5 minutes | $10 |
| Allegiant Stadium- LVCC | 3.6 miles | 4 minutes | $6 |
| Downtown Las Vegas- LVCC | 2.8 miles | 3 minutes | $5 |
The loop system uses Tesla's to ferry passengers from one point to another. In a recent interview, Steve Hill, the President of the LCC, hinted that there are plans to expand. These plans include upgrading the loop to use vehicles capable of transporting up to 16 passengers at once.
The loop is not only saving users money. The LVCC loop only cost $52.5 million to complete and provides users with a faster experience than traditional transit.
Recently, local media were given their first look at the underground people mover.
Although the greater Vegas Loop is still in planning, the project could certainly revolutionize mass transit moving forward.