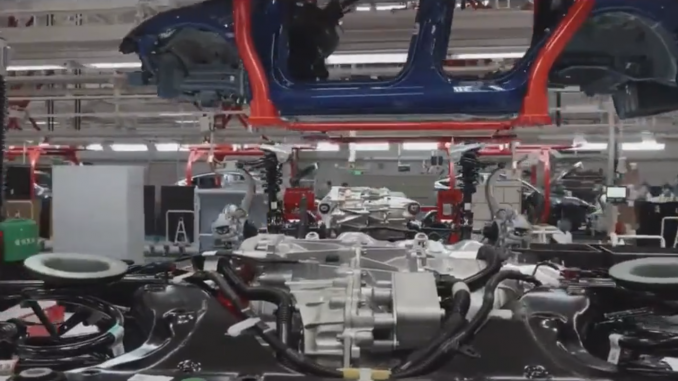 New Year may be a bit different for Tesla China as it plans to run a reduced production schedule at its Shanghai plant in January. According to reports by Reuters, the EV maker is extending the reduced output it began this month into the new year.
Production will reportedly be run for 17 days between January 3rd and January 19th. It will then stop electric vehicle output from January 20th to January 31st for an extended break for the Chinese New Year.
It is unclear whether work will continue outside the assembly lines for the Model 3 and Model Y at the plant during the scheduled downtime or why the production slowdown is occurring. However, Tesla has faced a downturn in demand in China, the world's largest auto market, and has cut prices for Model 3 and Model Y cars in the country, in addition to offering a subsidy for insurance costs.
Analysts now expect output to fall short of Tesla's goal of 50% growth in output and electric vehicle deliveries in 2022, with estimates closer to about 45%.
It is also worth noting that Tesla suspended production at its Shanghai plant on December 26th, pulling forward an established plan to pause most work at the plant in the last week of December. This production cut comes amid a rising wave of COVID-19 infections in China, which has disrupted manufacturing operations outside of Tesla.
Tesla's Shanghai plant is a key manufacturing hub for the company, and any production slowdown or disruption could impact Tesla's overall operations.
Tesla's shares have dropped about 56 percent in price since October.