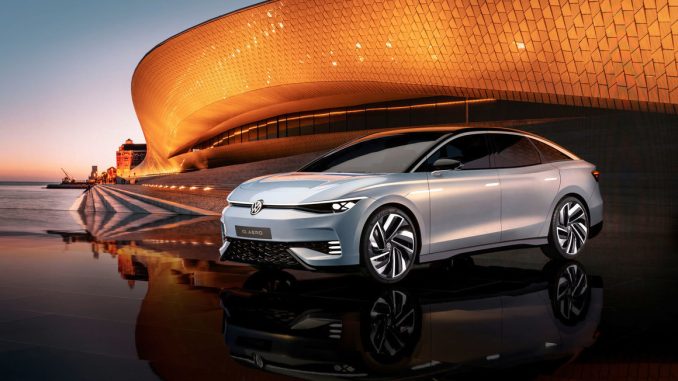 Volkswagen wants to make a splash at next year's Consumer Electronics Show.
The company announced it would unveil a camouflaged version of a new EV and announce the official name on January 3 at 4 pm PST.
Many expect the company to unveil the ID.AERO, but they have yet to confirm the rumours.
VW already teased the ID. AERO last month in China.
Here is what Ralf Brandstatter, CEO of Volkswagen Passenger Cars, had to say:
With the ID. AERO show car, we are revealing a preview of the next member of the ID. family. A car with an emotional and, at the same time, extremely aerodynamic design, a range of over 600 kilometres, an extraordinary amount of space, and a premium interior.
The ID. AERO will be built on the modular electric drive matrix with a 77 kWh battery.
VW expects the vehicle to deliver a 620 km range.
Besides the potential ID. AERO, VW will also have the ID.4 and the European version of the ID. Buzz.
If you are interested in checking out the Volkswagen booth at CES, you can find it at Tech East at booth CP-5.