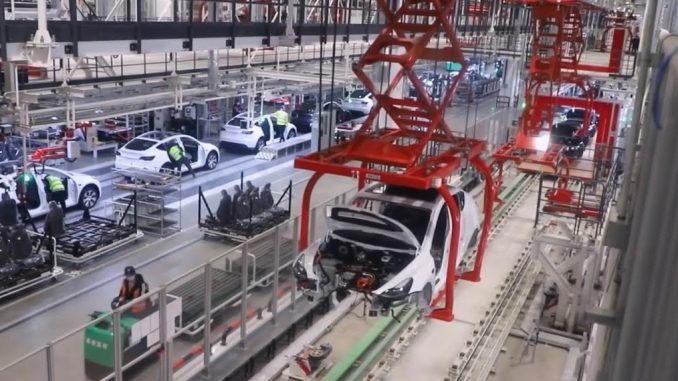 We reported that Tesla China has suspended production at its Shanghai plant. The company has responded to the claim with a statement to a local outlet Global Times.
Tesla wrote, "The Shanghai factory still maintained efficient production and output in 2022. The vehicle production will carry out the annual production line maintenance work as planned next week, and the workers will have a rest during the production line maintenance period after one year's hard work. Workshops producing charging piles and other auto parts have not stopped the line. It is not completely accurate to say the factory has been shut down."
Interestingly, Tesla has not denied the report. It gave reasons for the shutdown, which it reportedly didn't give before.
The company also didn't address rumors that many workers have contracted Covid in the latest wave, making it difficult to continue operations.
Tesla is also said to be facing slowing demand in China and has been using the output from Shanghai to fulfill orders abroad. The company has offered several discounts to potential buyers even though it recently recorded its best month delivery-wise.
Tesla has recorded runaway success in China. The 1,000,000th car rolled off the production line in August. Tesla China boss Tom Zhu is now applying the lessons learned to help ramp up production in Tesla's Texas plant.