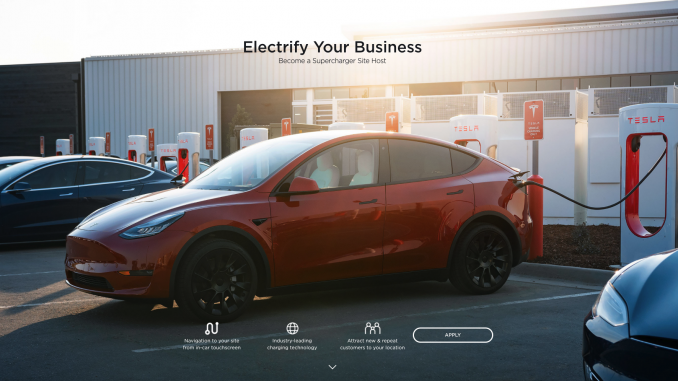 Last year Tesla invited business owners in Vancouver and Toronto to become Supercharger hosts, two of the automaker's biggest markets in Canada.
Now Tesla is doing the same south of the border, opening an application process for twelve different cities in the US.
Five of the cities are in Tesla's home state of California, including Fremont itself. Other locations include Minnesota, New Jersey, New York, North Carolina, Oregon, and Texas.
The website lists the benefits of adding a Supercharger to your property. Tesla says the Superchargers are installed fast and efficiently, and once up and running are hassle free as they are completely maintained by Tesla employees.
According to the application form, Tesla wants to install a minimum of 8 Superchargers and is looking to secure sites for as long as 20 years.
The timeline differs for each location as application deadlines vary between April 30 and May 14, 2021. Each application will go through the same steps with the intention of having agreements signed by July or August 2021.
Tesla also provides a general application form for anyone interested that is not in the cities listed on the website.
The Supercharger network has grown rapidly since the first one was installed in 2012. Last week Tesla reached the milestone of 1,000 locations in the US, and more than 1,300 in North America.
You can click here to learn more and apply.