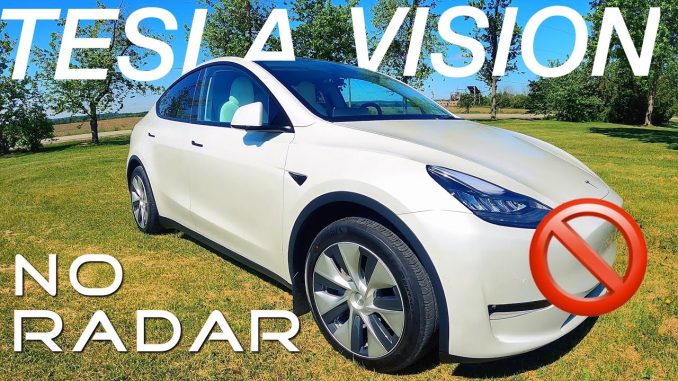 Tesla's camera-based Autopilot system, Tesla Vision, will soon be expanding to two new markets – Australia and New Zealand.
According to an update to the Tesla Vision support pages for each country, all Model 3 and Model Y vehicles built from June 2022 onwards that are destined for the two countries will no longer have radar. (h/t: @tesla_adri)
"We are continuing the transition to Tesla Vision, our camera-based Autopilot system. Model 3 and Model Y vehicles built from June 2022 for the Australian [and New Zealand] market now utilize our camera-based Tesla Vision, which relies on Tesla's advanced suite of cameras and neural net processing to deliver Autopilot and related features."
The page also notes that cars at delivery may have some features limited, with Autosteer specifically mentioned as being limited to 140km/h and a longer minimum following safety distance.
As Tesla mentioned when they first rolled out Tesla Vision in North America in May 2021, this is done to ensure the features are working as well as they were under the previous radar-bases system.
Once they have proven themselves, Tesla will roll out free over-the-air (OTA) software updates to increase their functionality.
This move coincides with the recent launch of the Model Y in Australia and New Zealand. On Friday the automaker opened their order books for the electric SUV in four Asia-Pacific markets, and it proved popular.
After the order page went live, Australians snapped up so many Model Ys the estimated delivery dates shifted by 3 months within hours.
Tesla fully ditches radar as Model S and Model X transition to Tesla Vision