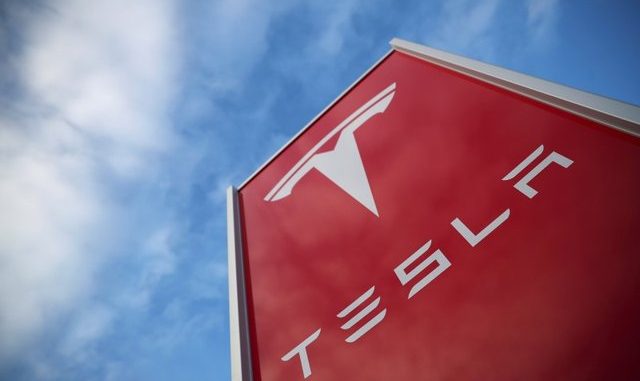 After a blockbuster 2020 that saw Tesla (TSLA) shares increase over 700% in 12 months, the stock's performance in 2021 was a bit lackluster, having increased just over 6% through to the end of September.
Then came October, and the announcement that Hertz was placing an initial order of 100,00 Tesla cars for its rental fleet.
Backed up by another record Q3 2021 earnings report, and shares of the company had their biggest monthly gain since November 2020.
On the final day of October trading on Friday, shares were up 3.4% to close at $1,114.00, increasing 43.70% during the month.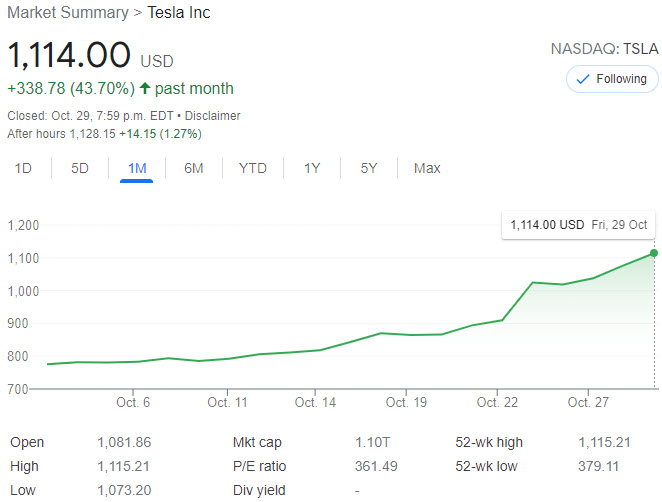 The surge in share prices helped Tesla cross the $1 trillion market capitalization threshold, making it just the sixth company in the U.S. to do so.
It also helped push Elon Musk's net worth to over $300 billion, more than $100 billion ahead of second place Jeff Bezos.
Disclosure – Darryn holds shares of Tesla, Inc. (TSLA) and has no plans to change any positions within 72 hours.