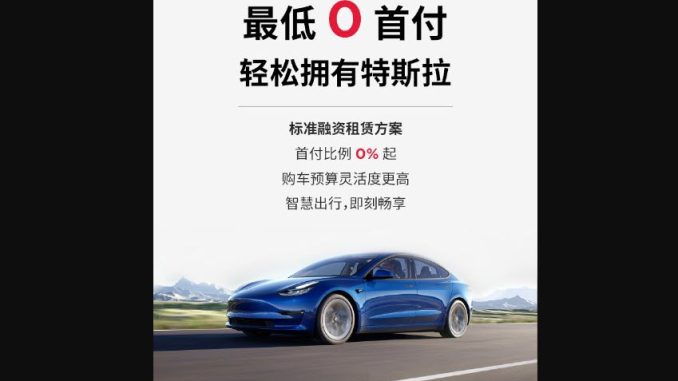 Tesla has seen rapid growth in China since it opened Giga Shanghai nearly two years ago. In September the automaker recorded its best month ever selling more than 50K cars during the month.
The growth in sales has been thanks to an impressive production ramp at Giga Shanghai, which is now Tesla's primary vehicle export hub and producing more cars than the Fremont factory.
Now that they are more established in the country, Tesla is offering some new financing options to perspective new owners.
Referred to as "Tesla Financial Leasing", one of the offers is the ability to finance your purchase with a 0% down payment.
Other offers include some unique and flexible payment options and terms: (via @DKurac)
1 year payment term with a 50% down payment, followed by the final 50% payment after 1 year
3 or 5 year payment term with a 20% down payment, following by a 30% payment after the term
Tesla #China starts offering new financing options:
– 0% down payment option
– 1 year payment term with 50% down payment & 50% post 1 year
– 3/5 year payment term with 20% down payment & 30% post 3/5 year term
(SINA) pic.twitter.com/0hevKiWnr0

— Moneyball (@DKurac) November 1, 2021