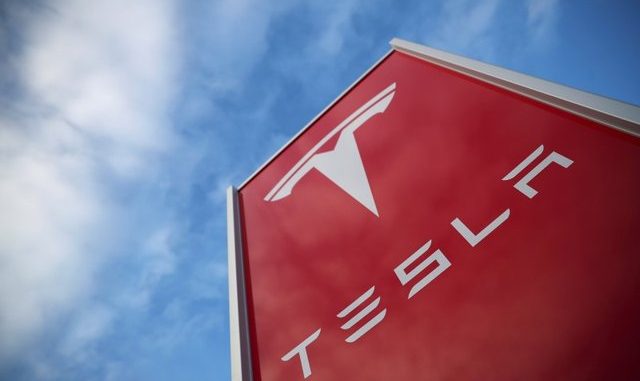 Shares of Tesla (TSLA) hit new all-time highs on Monday, propelling the company to a $1 trillion market capitalization.
The surge in share prices comes on the heels of a massive order of 100,000 Model 3s from Hertz car rental company, and renewed interest in the automaker following a strong Q3 2021 earnings report.
Following the announcement by Hertz, TSLA jumped out of the gates early this morning, increasing by 5% at market open. It was also up in pre-market trading thanks to Morgan Stanley's new outlook and increased price target of $1,200.
The rally continued through the morning, with share prices almost touching $1,000 just before 1:00pm EST.
UPDATE 2:12pm EST: Shares broke through the $1,000 mark and have continued to increase since, now trading at $1007.58 at the time of publication.
https://twitter.com/DriveTeslaca/status/1452698920170098689
It was a significant moment for Tesla, becoming just the 6th company in the U.S. to reach the milestone valuation.
Share prices continue to hover just below the $1,000 mark at the time of publication.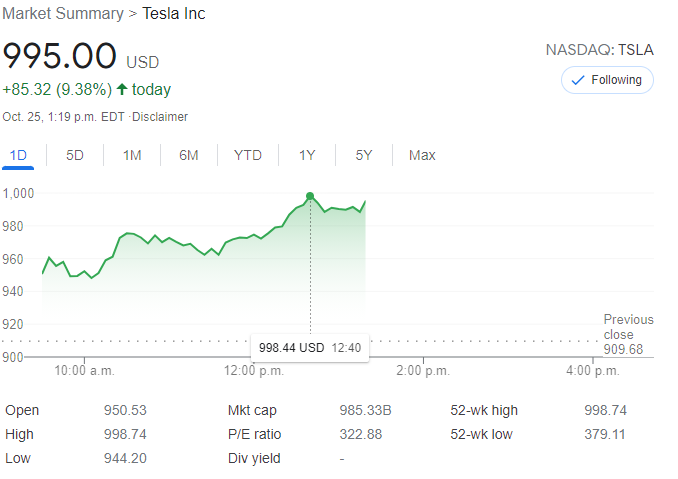 Disclosure – Darryn holds shares of Tesla, Inc. (TSLA) and has no plans to change any positions within 72 hours.