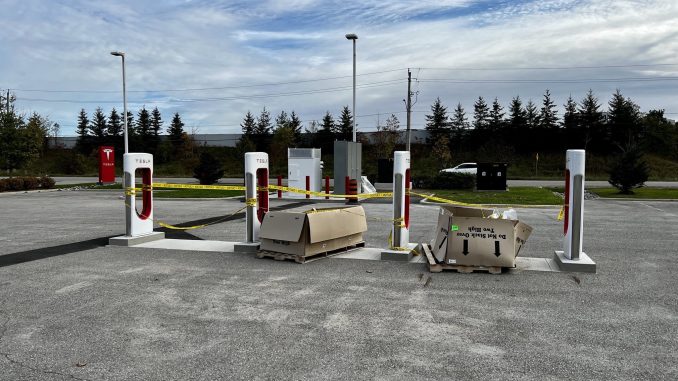 Tesla opened a brand new Sales, Service & Delivery Center in Innisfil, Ontario last month.
Drive Tesla was first to report on the new location in January when we obtained building plans showing the automaker was taking the 16,000 square foot building over from Infiniti.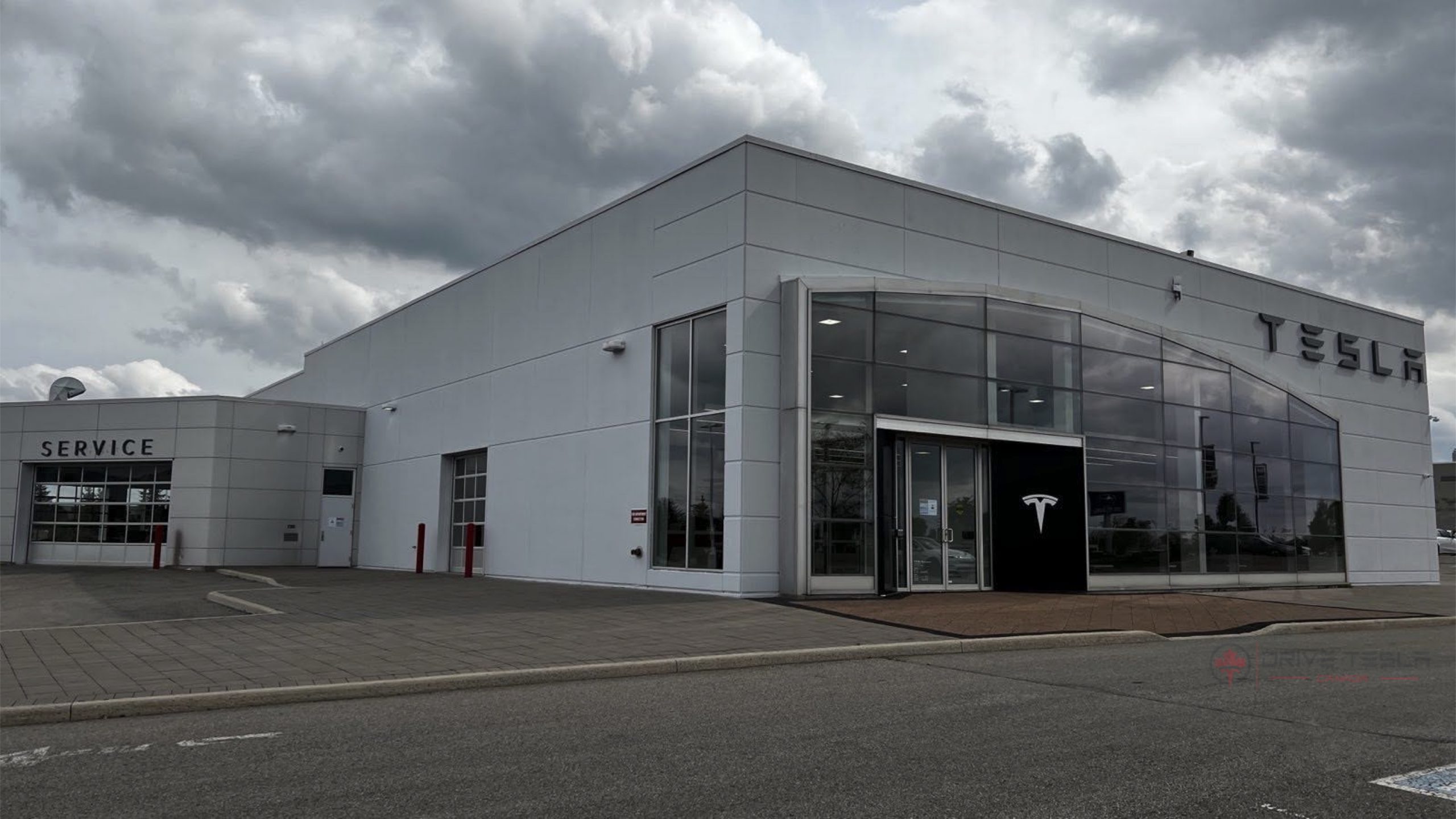 When it opened, there was one new addition that wasn't included on those plans, a 4-stall V3 Supercharger.
Although this isn't the first retail location to feature Superchargers, it is definitely uncommon, especially in Canada, with the chargers often reserved for use by customers of the Service Center only.
Being just a 4-stall Supercharger and with another 28 stalls at two locations in nearby Barrie, we thought that might be the case for this new station.
But we have now learned that when these Superchargers open (hopefully soon), they will be available to the public. As you can see from the image above, construction is mostly complete and they are just waiting on final inspections and connections to the grid.
There are also an additional 7 Destinations chargers next to the Superchargers. Those will be reserved for customers use only based on signage above the chargers.