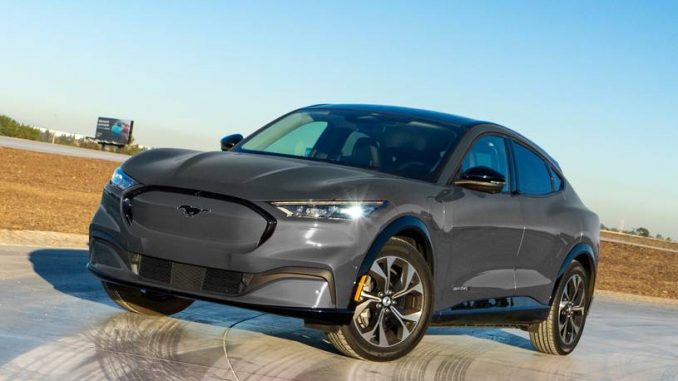 Last week we told you about Transport Canada announcing two separate recalls for the Ford Mustang Mach-E. About 5,000 units were covered under the recalls which concerned the potential for the glass roof and windshield to separate from the vehicle.
What made the recall the textbook definition of irony is that Ford had mocked Tesla for the same thing just a few months earlier. The difference was only one Model Y was affected.
Now the two recalls have expanded to the US. According to National Highway Traffic Safety Administration (NHTSA) campaign numbers 21v711000 and 21v712000, another 38,714 Mach E SUVs.
That brings the total number of Mach-E SUVs recalled to 43,704.
Similar to the Canadian recall, Ford will send snail mail letters to owners notifying them of the issue. Showing off their legacy automaker agility, the letters are expected to mailed on October 27, 2021.
Alternatively, owners can contact Ford customer service at 1-866-436-7332 and quote the internal recall number '21C22′.