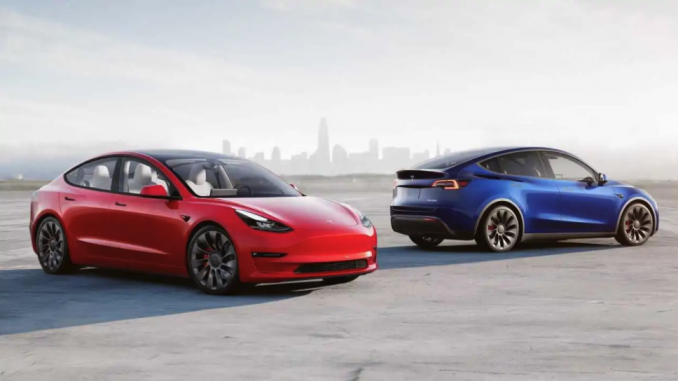 Tesla has introduced incentives in many markets in December in an attempt to sell as many cars as possible before the end of the year. The latest offer from Tesla is in Europe where the automaker is offering discounts to anyone who purchases a Model 3 or Model Y from existing inventory in many countries across the region.
According to Tesla's website the Model 3 and Model Y are discounted anywhere from €2,000, or about $2,900 CAD to $2,300 USD, to €4,000, or about $5,800 CAD or $4,200 USD.
In France for example, all 43 of the Model Ys listed on the existing inventory page are discounted by €2,000. The same goes for the Model 3 which also has a €2,000 discount, but also has a tariff readjustment discount which varies from vehicle to vehicle, but could be over €3,000 in many of the listings that Drive Tesla reviewed. (h/t: @Tslachan)
The deal is even better in Spain where the Model 3 is discounted €4,000. There were no Model Ys in existing inventory in Spain at the time of publication.
Drive Tesla also found discounts being offered in Germany (€3,000 off Model 3), the Netherlands (€3,000 off Model 3), Switzerland (CHF 2,960 off Model 3), and the United Kingdom (£3,000 off Model 3 and Model Y).
As you can see in the screenshots Tesla's website does not indicate how long the discounts will be available, but like their other promotions that have launched in December we presume this offer will end on December 31, 2022.
This offer now joins other like the $3,750 discount being offered in the US on the Model 3/Y, the 10,000 free Supercharger credits in Canada and the US, and the discounts being offered in China, also on existing inventory.
Tesla offering buyers 10,000 free Supercharging credits in Canada and the US as part of end of year delivery push