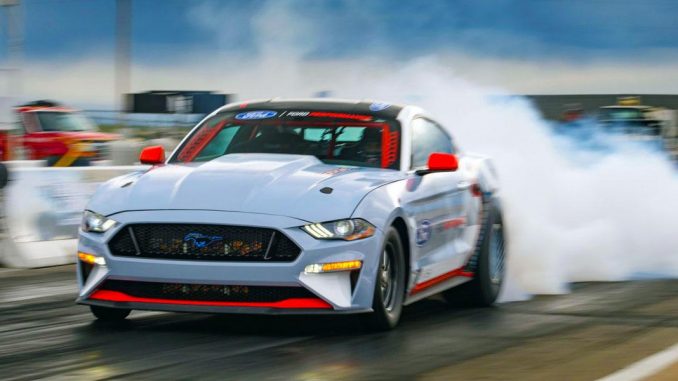 The National Hot Rod Association (NHRA) has announced the addition of a new electric vehicle racing class to the NHRA Summit Racing Series that will begin in 2022.
Racers and partners will be able to implement innovative new technologies with the inclusion of an EV class. It will also put pressure on the NHRA to develop a safe environment for EV racing. It will also push the organization to create a forum for competitors to grow and demonstrate their abilities.
To bring automakers, racers, the safety industry, and the performance aftermarket together, the EV race car project was created. It was the result of several meetings in the last four years between the NHRA and global original equipment manufacturers (OEMs), which addressed the technological challenges and opportunities that come with EV racing.
In that time, the Chevrolet eCOPO Camaro, an electric drag racing car, debuted, as did a race between a supercharged Ford Cobra Jet Mustang and an all-electric Cobra Jet 1400. It also featured Vance & Hines and their all-electric motorbikes, as well as an all-electric dragster setting a new 200-mph record.
The NHRA will continue to promote EV production as drag racing is the best sport for demonstrating vehicle electrification. According to NHRA Vice President of Competition Ned Walisser, the association is excited to provide a forum for OEMs to showcase their EV technology, development, and racing efforts.
The Summit Series EV classes' rules are currently being debated and will be published in the near future.